Lake Pleasant water levels in 2023: see CAP's operational forecast
Many Lake Pleasant lovers probably wonder: How are the lake levels of CAP's storage reservoir looking in 2023? The latest shortage declaration for Colorado River...
Feb. 2, 2023 CAWCD Board Meeting – Announcements regarding new Board Offi…
The Central Arizona Water Conservation District Board met Thursday,...
New terms alert: SEIS and Consensus-Based Modeling Alternative! What do the…
The Colorado River has again dominated headlines with a...
Story of the CAP system, Arizona's water delivery wonder
Where does the Central Arizona Project (CAP) system start? Think water sports. Many know Lake Havasu in western Arizona for its incredible recreational fishing and...
Ted Cooke: The accidental accountant who became general manager
The story below is built around a recorded interview....
By Scott Bryan, Water Quality and Biology Administrator Due...
Jan. 5, 2023 CAWCD Board Meeting – Five Maricopa County Board Members tak…
The Central Arizona Water Conservation District Board met Thursday, Jan. 5 at CAP Headquarters in north Phoenix. At this meeting, five Maricopa Board members –...
Faces of CAP: A career built on a fascination with water
Editor's note: Jim Geisbush joined CAP's Engineering Department in...
Ready to rock: Manual operations drills ensure the water keeps flowing
Like athletes trained for gameday, practice often proceeds a...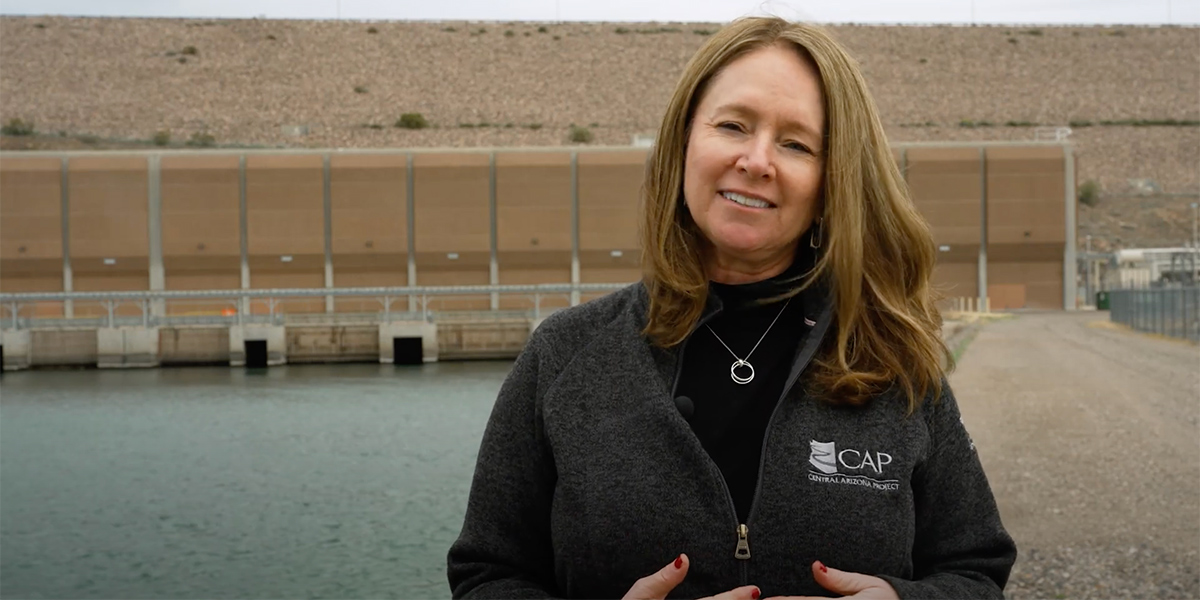 A message from General Manager Brenda Burman
Brenda Burman brings more than 25 years of experience in western water to CAP and looks forward to collaborating with partners in Arizona and across the Colorado River Basin to address the challenges we are facing.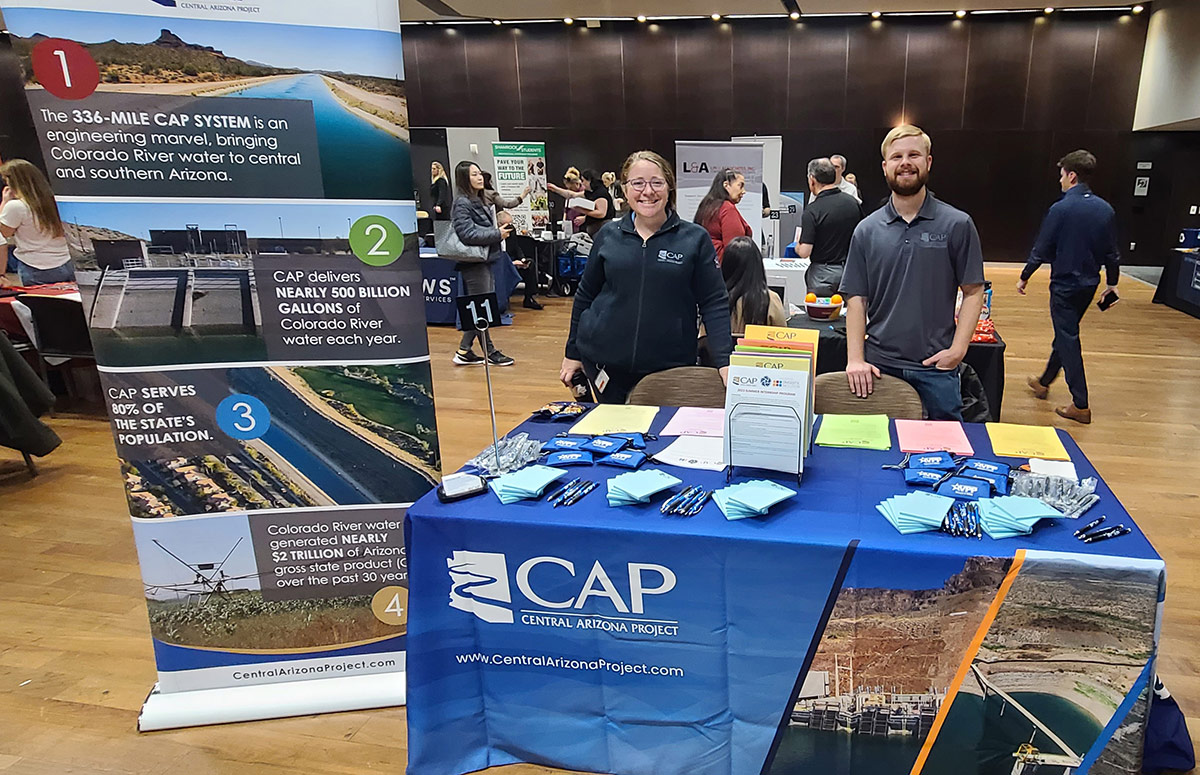 Each summer CAP hires interns to work alongside our seasoned professionals so they can learn first-hand and experience what it
View Photo »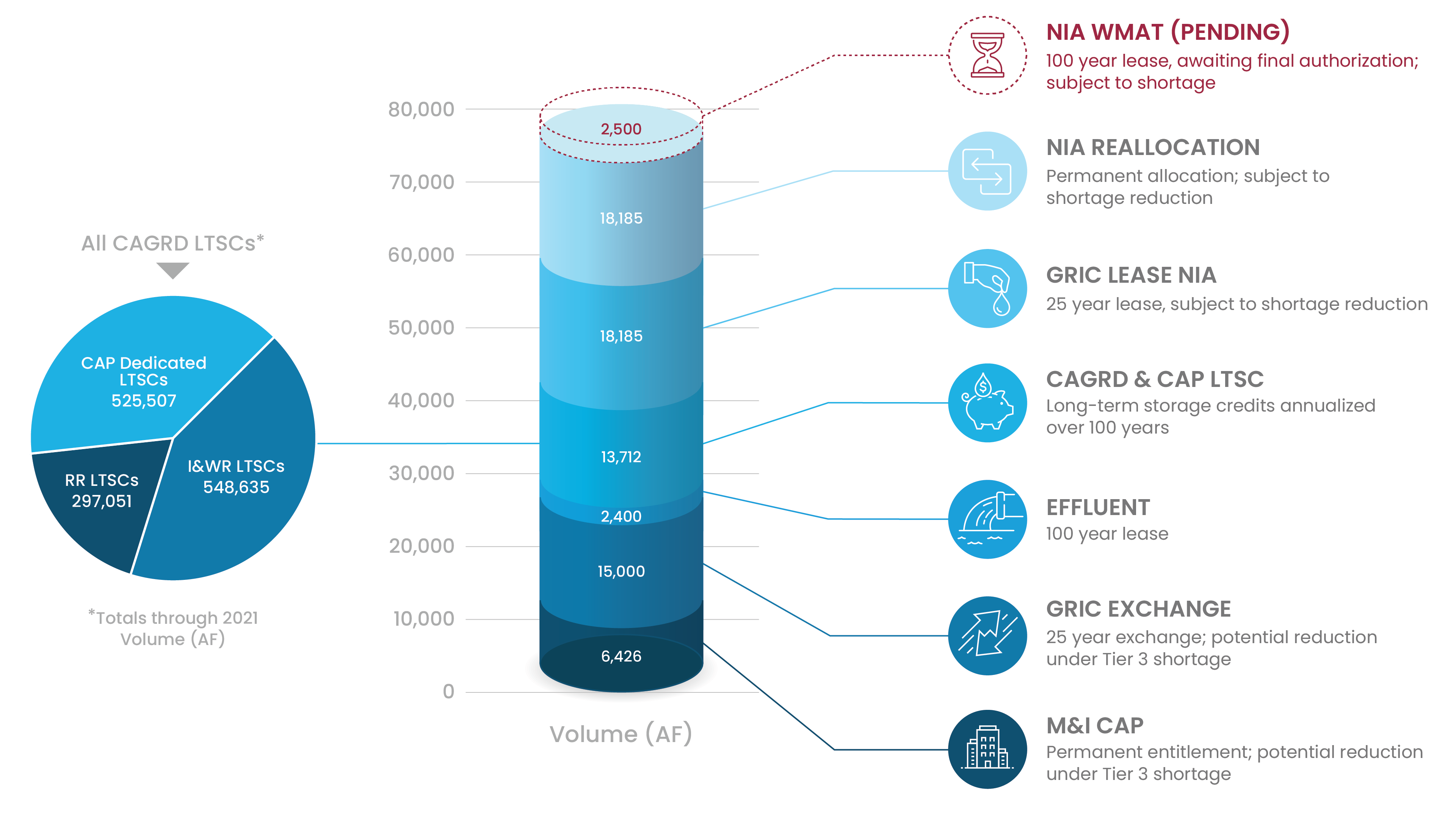 Here's a quick look at the sources CAGRD uses for replenishment. Learn more about CAGRD's water supply portfolio. KRA: Groundwater Replenishment
View Infographic »