Herman Ortiz, Senior Maintenance Planner, knew from a young age that he wanted to join in the military. He listened intently as his father and uncle told stories of their service; seeing the pride in their faces. He understood the responsibility to his country, the importance of the cause, and he believed his path was inevitable.
His father didn't want him to enlist, but he was so intent to join the Army that he tried to sneak in before he was 18.
"I doctored my birth certificate so it looked like I was 18, but they caught me before the bus left and my mom came to get me," said Ortiz. "She took me home and said if I wanted it that badly, she would sign the papers so I could join."
Young Ortiz headed off to boot camp in Oklahoma; he was no longer just a child "playing Army." He was carrying on the family tradition. He trained in field artillery, then deployed to Germany for three years where he patrolled the border; eye to eye with our cold war enemies.
"I was fortunate there wasn't combat while I was in the Army," Ortiz said. "But we were knee deep in the cold war. We were constantly training and patrolling the border, and many of my friends were injured which really showed me the reality of everything."
Ortiz excelled. By the time he was 20 he had become a Sergeant, a goal he worked diligently to achieve. He spent his next few years in Hawaii and after five years, he made the choice to leave; he was a Sergeant E5, Gunner.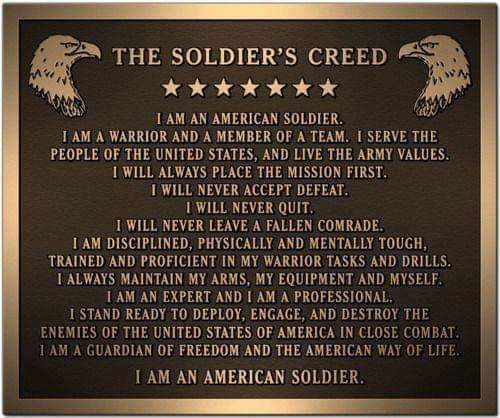 Once back in civilian life, the California native hit the ground running. As a soldier, part of his assignment was to work with the Army Maintenance Management System, scheduling howitzers for maintenance. This transitioned well into a maintenance career, where as a planner, his key tools were index cards, microfiche, and typewriters with a health supply of carbon paper. Through the years, the technology changed, but Ortiz adapted and thrived, with the foundation set in place by the military. 
He joined CAP two years ago as a Senior Maintenance Planner in the Tucson Field Office. And although his active duty years are long behind him, his involvement is as passionate as ever. He has been active in Veteran's groups. He relishes the opportunity to connect with others.
"There is a comradery that you feel as a Veteran," Ortiz said. "It's easy to open up to other Vets because they really can understand your situation and what you've been through."
Ortiz is not the last of his family to serve. His son Gabriel, one of his six children, is a military police officer and going to school to be a physical therapist. He also has numerous nieces and nephews who have stepped up.
So on Veteran's Day, November 11, it's not surprising to hear with Herman Ortiz will be doing: visiting his father and uncle at Arizona Veterans Memorial Cemetery to pay his respects, leaving a penny on their headstone to signify he visited and to thank them for their service.
Ortiz encourages others to remember our Veterans, to show them people still care and appreciate the sacrifice they made for our country, especially those who don't have family.
"If you're not a Vet, take your kids to the Veteran's home, visit with them," Ortiz said. "Veteran's Day isn't just a free day off of work. Those days aren't free, and it's a great opportunity to take an hour out of your day to thank someone who gave so much."
On this Veteran's Day…and every other day…thank you to all who served!