Most likely, you won't see anyone this Halloween wearing the costume of a nuisance aquatic organism.
Although these below-the-surface dwellers of the CAP canal might make for a unique, last-second idea for spine-tingling holiday attire, Central Arizona Project takes seriously these species that complicate our mission of reliably delivering water to central and southern Arizona.
CAP faces biological challenges on a regular basis – there are 336 miles of aqueduct and more than 40,000 acres of property to manage. Remember: CAP delivers "raw" water to cities and water utilities that then treat the water they deliver to customers. CAP also has a robust water quality monitoring program.
Selected solely by their "creep" factor, this list recognizes just a few biological issues CAP manages against.
3. Caddisflies
At first sight, caddisflies might not appear so spooky. They actually indicate good water quality and are an important part of any aquatic ecosystem.
But hatching in large numbers during the spring and fall, these small, moth-like insects have become prolific throughout the CAP canal and unfortunately create a nuisance for nearby residents.
Need more information or want to report a caddisfly incident? Don't call Ghostbusters. Check out our StoryMap and fill out the incident form.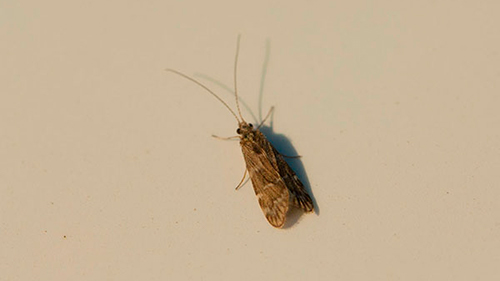 2. Quagga mussels
Once this aquatic invasive species has invaded a water system, it is nearly impossible to eradicate.
First discovered in the CAP in 2009, this prolifically reproducing mussel spreads rapidly and has the potential to clog pipes and critical infrastructure.
Unfortunately, there is no "magic" treatment to eradicate quagga mussels from the CAP.  Learn more.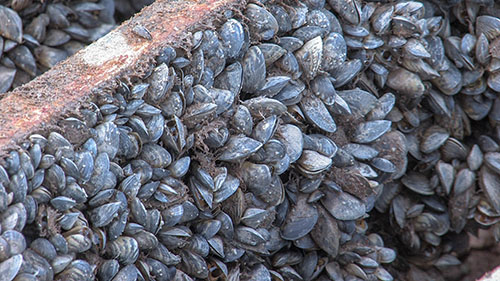 1. Rock snot
The name alone landed this microscopic non-native algae at No. 1 on the creep scale.
This ghost-like organism forms long carbohydrate stalks that intertwine and create a brown gelatinous mass that attaches to CAP's concrete sides.
And when it dies? The mass simply floats to the surface.
Heavy equipment scrapes the canal concrete to remove rock snot, which can restrict water flow within the canal. Creepy critter, indeed.
So that is our "Top 3 creepy critters of the CAP canal." We hope this provided some education about some of the issues we face while reliably delivering water to central and southern Arizona.
Have a safe Halloween!