CAWCD Board holds special meeting to discuss deteriorating Colorado River c…
Earlier this month, Camille Touton, Commissioner of the Bureau of Reclamation, testified before the U.S. Senate Committee on Energy and Natural Resources. In that testimony, she acknowledged that the...
Education abounds at CAP Kids Day
Whether they were staring down the edge of protractors, building homemade...
Planning for a drier future: Arizona's WaterSMART Basin Studies
The future of Arizona's water resources is on a lot of...
Monsoon season is here: 5 engineering features that protect the CAP
The season is here for summer monsoon storms — and ensuing flash flooding that in Arizona can crash the landscape with little warning – to potentially blanket much of...
Groundwater Replenishment – It's CAGRD's middle name
You know that CAGRD stands for Central Arizona Groundwater Replenishment District....
During wildfire season, "firefighters in the sky" on standby for CAP wa…
The Central Arizona Project (CAP) canal is, in essence, the spine...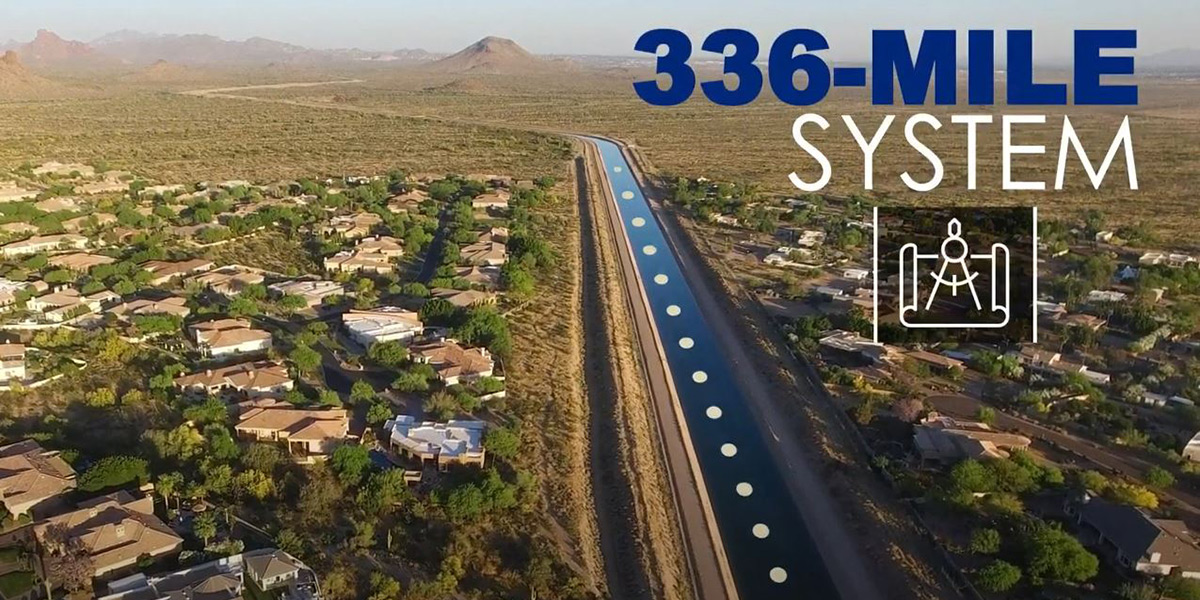 CAP's essential infrastructure: providing a reliable water supply
CAP's amazing infrastructure, which helps reliably deliver Colorado River water to more than 80 percent of Arizonans, is still operating, 24/7/365.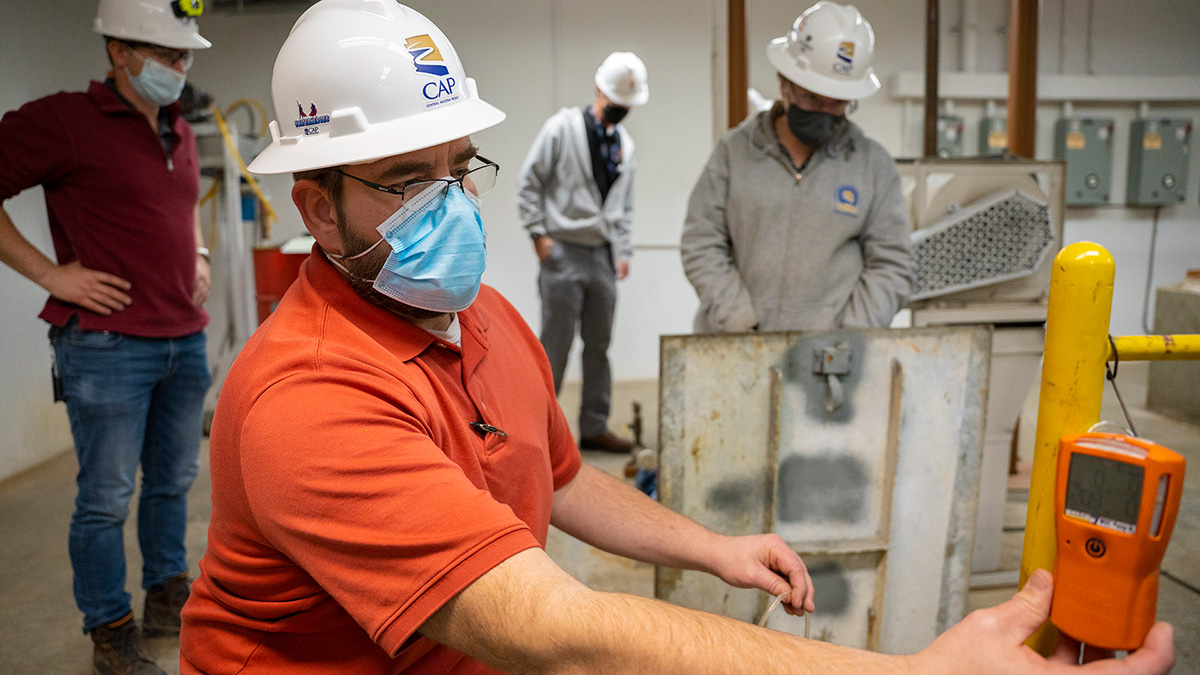 CAP Inspector David Dent was onsite to take air quality measurements in a sump pump well prior to entry into
View Photo »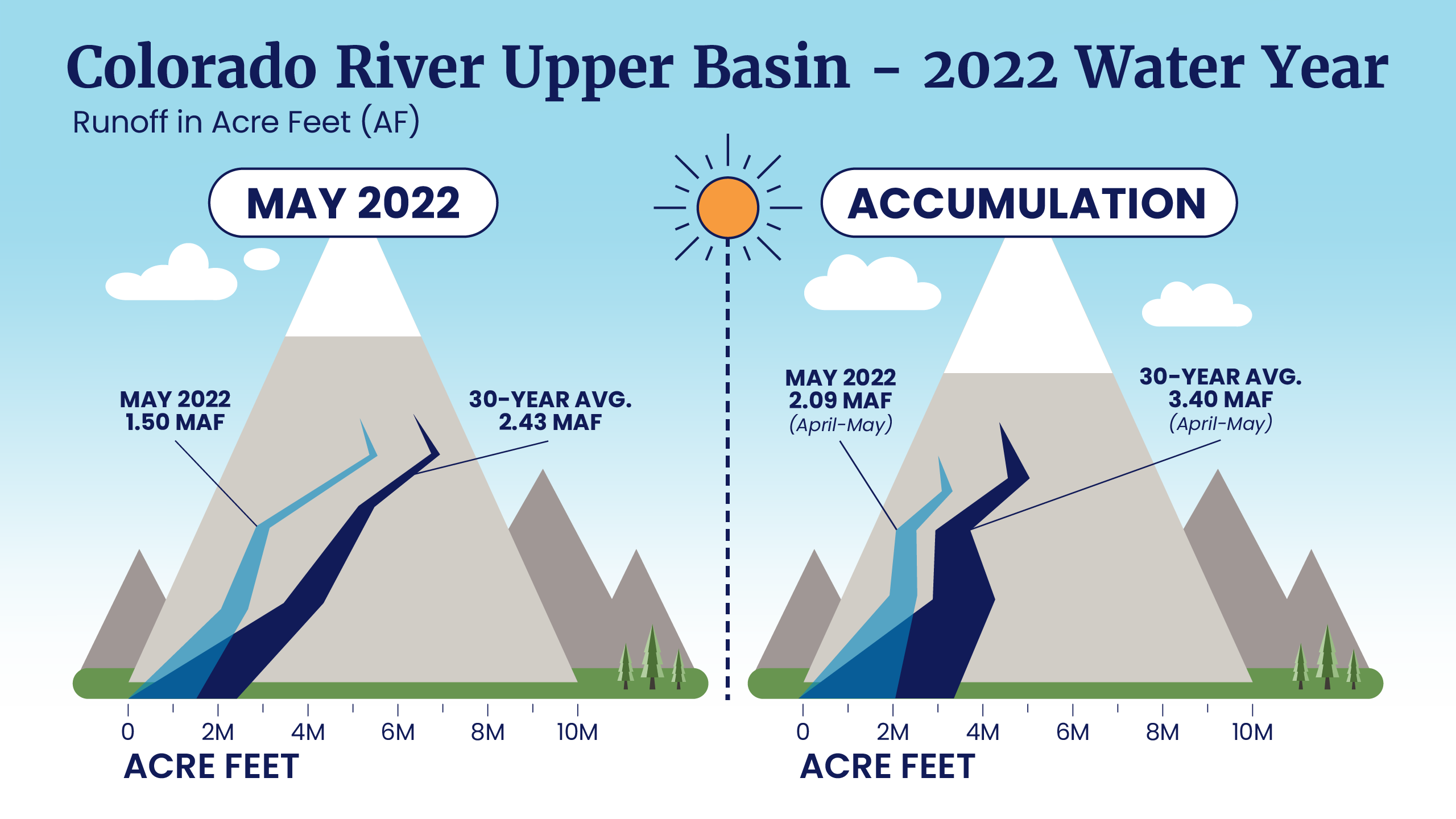 The combined April/May 2022 combined runoff thus far is 2.09 MAF, which is 70% of the 1991-2020 average of 2.97
View Infographic »