CAP recognized for excellence in work execution
Uptime Magazine and ReliabilityWeb.com, a global leader in maintenance and reliability, presented Central Arizona Project with the Uptime Award for Best Work Execution Management Program...
Jeff Guy: From start to finish, a career devoted to the Central Arizona Pro…
The story below is built around a recorded interview....
Giving thanks…for water dispatchers
On Thursday, most Arizonans will partake in traditional Thanksgiving...
Help shape the experience for CAP's proposed Water Education Center
When visitors come to Central Arizona Project, they often leave with one burning question – where is the canal? Currently, there's not a lot for...
CAWCD revenue bonds affirmed as "stable" – despite uncertain times
Fitch Ratings has once again affirmed the CAWCD revenue...
Callie Edgewater: An engineer with the heart of a teacher and a passion for…
Editor's Note: Each summer, CAP has an internship program...
Nov. 2, 2023 CAWCD Board Meeting – Board approves the 2024/2025 biennial …
The Central Arizona Water Conservation District Board (CAWCD) met Thursday, Nov. 2 at CAP Headquarters. The meeting kicked off with a presentation from General Manager...
"News to Share" stakeholder spotlight: Central Mesa Reuse Pipeline
In this stakeholder spotlight submitted by the City of...
Recharge is a long-established water management tool that allows...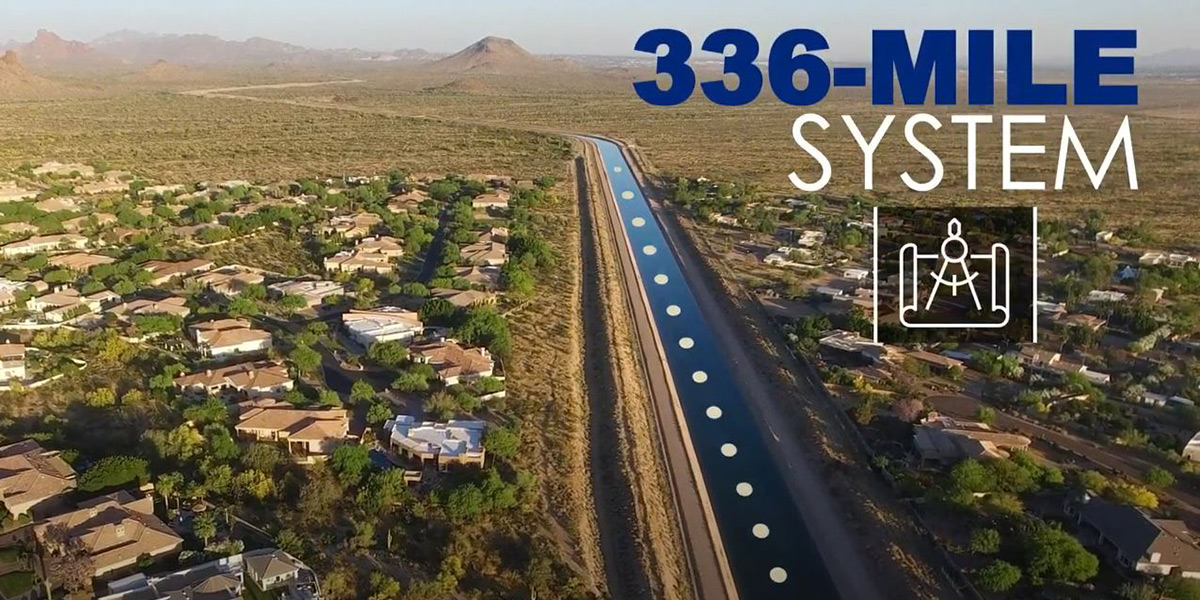 CAP's amazing infrastructure, which helps reliably deliver Colorado River water to more than 80 percent of Arizonans, is still operating, 24/7/365. Watch the video.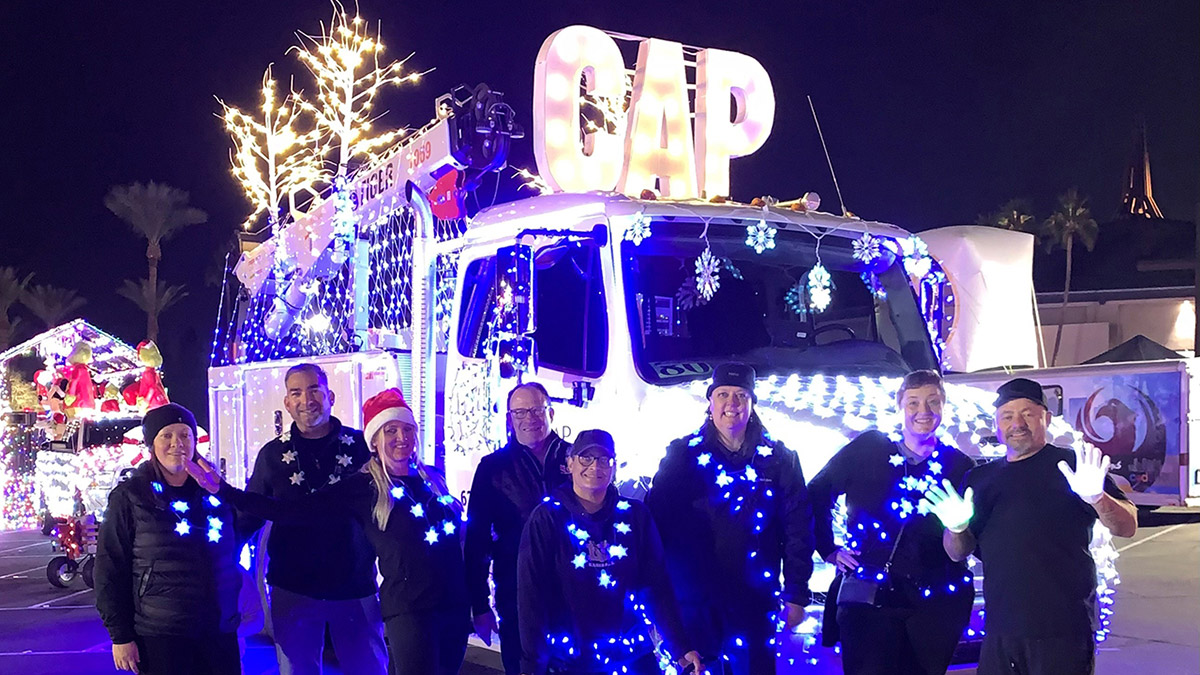 CAP employees and their families participated in the 2023 APS Electric Light Parade, an event that brings families, neighborhoods and
View Photo »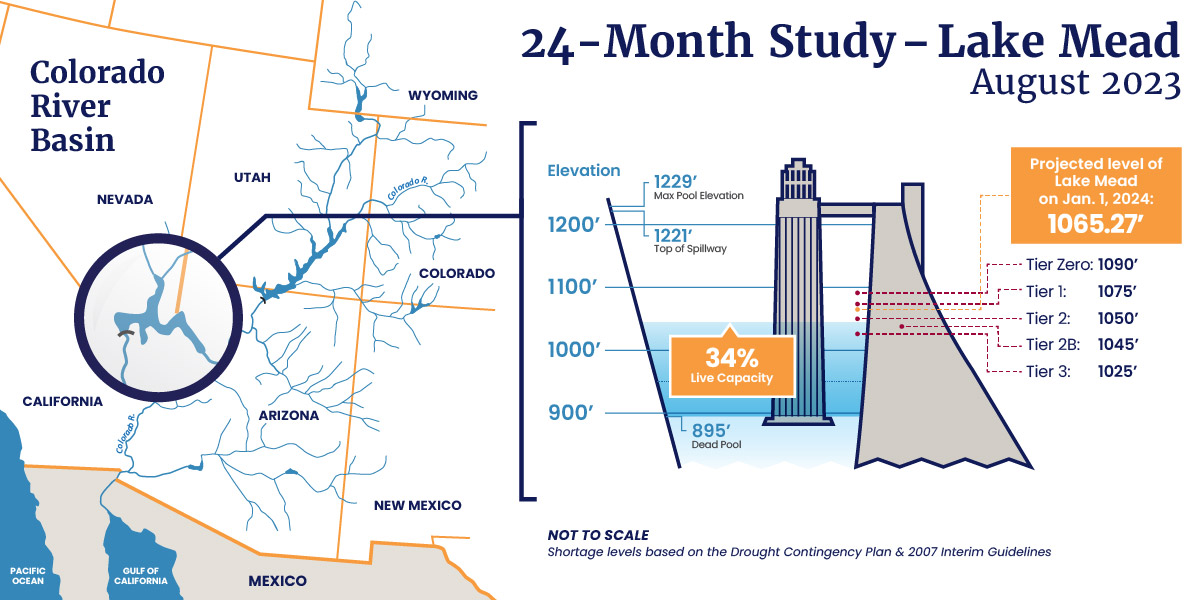 Based on the Jan. 1, 2024 projected level of Lake Mead at 1065.27 feet above sea level, the U.S. Secretary
View Infographic »