CAP partners in life-saving rescue
When CAP Protective Services Agent Ray Russell climbed into the Maricopa County Sheriff's Office (MCSO) helicopter on November 18, he was prepared for a normal, semi-weekly air patrol of...
Water: Brought to you by Camille Champion, Right-of-Way Specialist
CAP employees work each day to ensure Arizona's allotment of Colorado...
Lake Mead Ends 2020 at elevation 1084' – bringing Tier Zero operations …
The hydrology in 2020 began with optimism and promise, but ended...
CAWCD Board Convenes Virtually with Two New Members for January 2021 Meetin…
New year begins with Stephen Miller (Pinal County) and Marie Pearthree...
Colorado River Basin "Super Models" Predict Future Trends
When most people hear the word "models," they think of runways...
Faces of CAP: The intersection of art and science
Editor's Note: Orestes Morfin joined CAP in 2015 as a Colorado...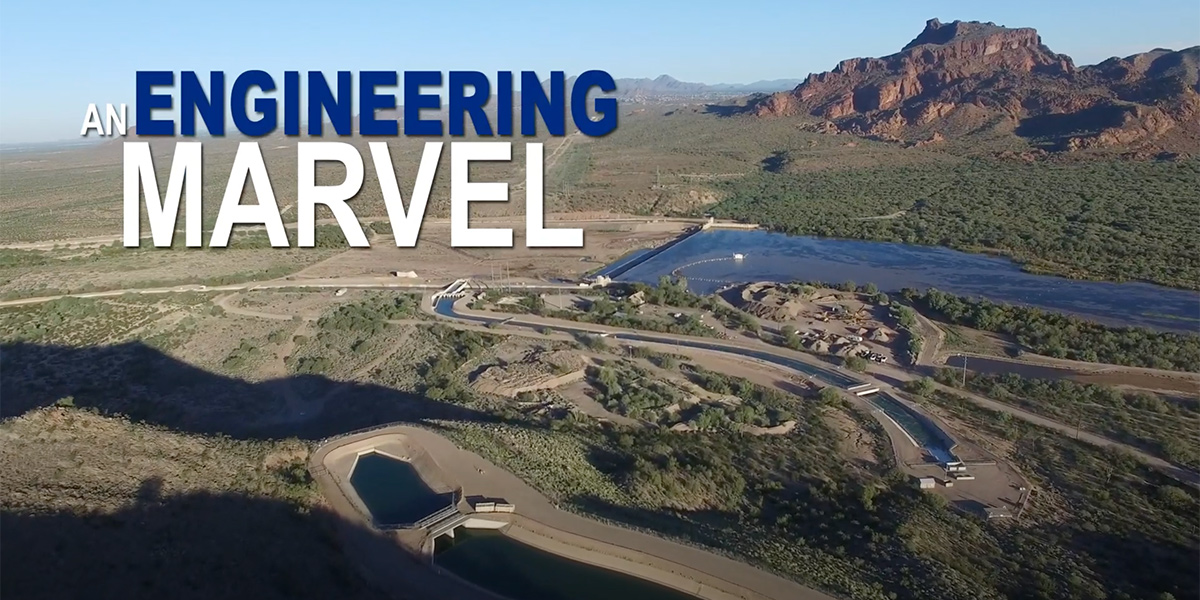 Take a look at our brand-new "Welcome to CAP" video, which was launched at our first-ever CAP University course. Our CAP tour guide will take you on a deep dive (not literally!) into the CAP system to learn more about the impact the Colorado River water CAP delivers has on our desert state. This includes learning about CAP's history, the amazing infrastructure that transports the water and the people who make it all work.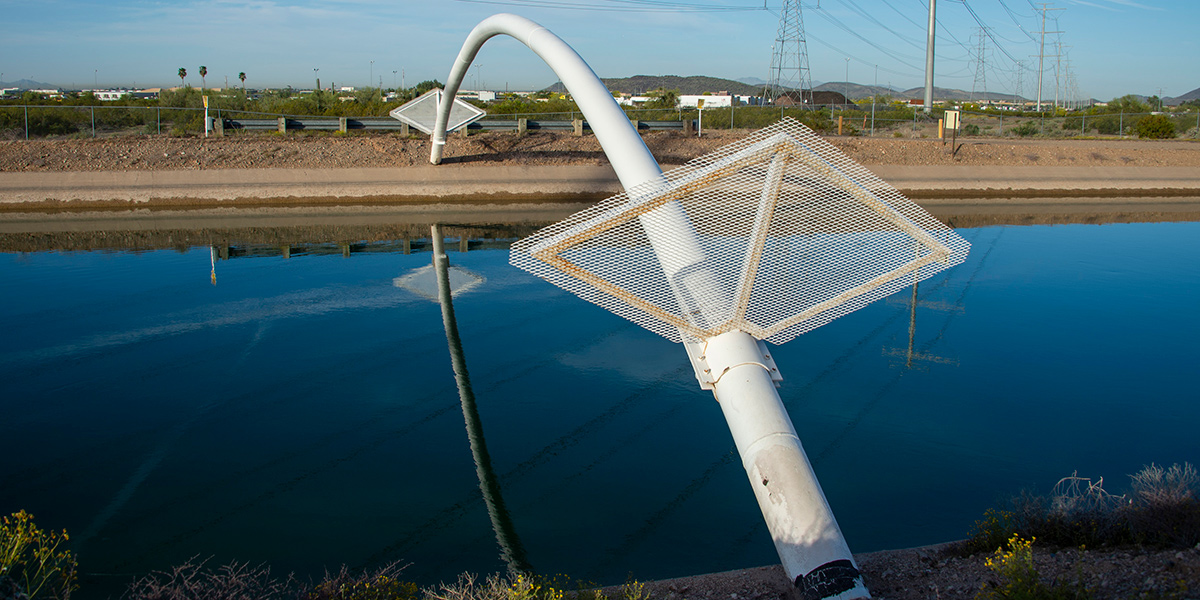 This 12-inch in diameter utility crossing stretches 105 feet across the canal and is located just north of CAP's Headquarters
View Photo »