ADEQ Deems CAP "Platinum-Worthy"
The Dean's List. Olympic Gold. Fortune 100 status. We're all familiar with these hallmarks of success. For the Arizona Department of Environmental Quality (ADEQ), the premier benchmark is known...
Why the CAP canal shape matters — a tale of the trapezoid
Remove the water from a section of the CAP canal and...
Brent Poarch pulled up to the security gate at CAP Headquarters,...
CAWCD Board Convenes Virtually for November 2020 Meeting
Board recognizes 35-year employee and reviews proposed 2022 strategic plan The Central...
Faces of CAP: Family defined by service, honor and duty
Herman Ortiz, Senior Maintenance Planner, knew from a young age that...
Happy New (Water) Year – Here's Your Recap of Last Water Year!
If you're looking for a reason to celebrate, please consider whooping...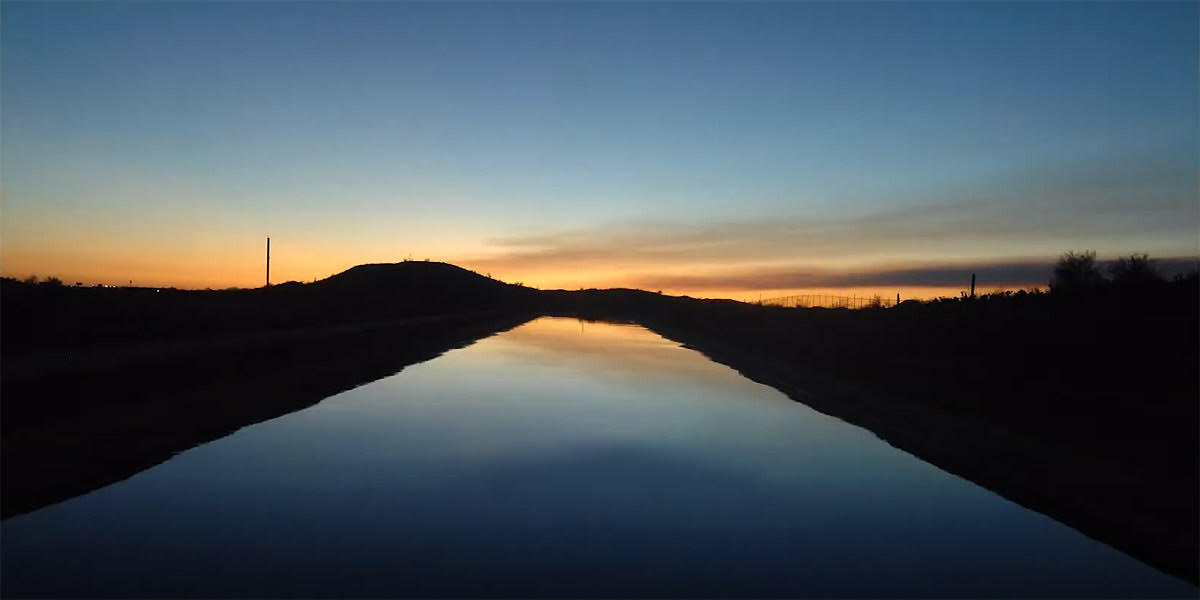 24/7/365, you can count on CAP to deliver water
While you may be going about a not-so-normal day during this pandemic, CAP is working hard to provide you with the water you need. Spend the next 30 seconds experiencing 12 typical hours on the CAP canal for a glimpse of the critical infrastructure that is part of Arizona's reliable water supply.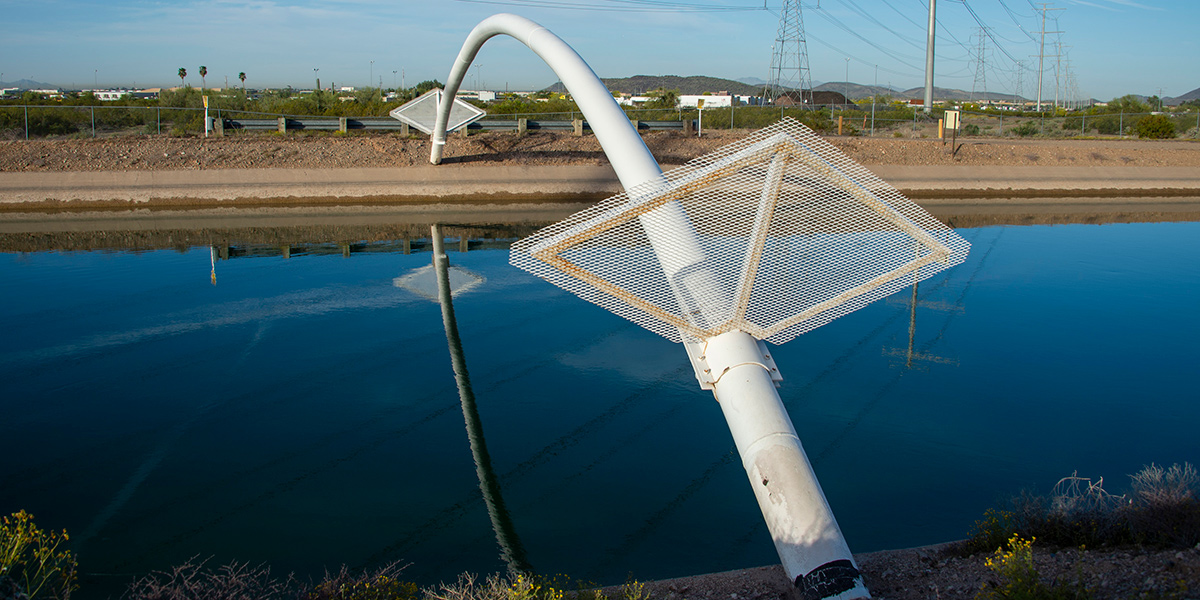 This 12-inch in diameter utility crossing stretches 105 feet across the canal and is located just north of CAP's Headquarters
View Photo »