Editor's Note: Each summer, CAP has an internship program for Native American students. Callie Edgewater was selected for the data analyst internship in 2022. She is one of the many people who work at CAP with unique backgrounds and experiences, shaping us as an organization and reflecting the diverse communities we serve. November is Native American Heritage Month, an opportunity to recognize the culture, traditions, and achievements of the nation's original inhabitants and of their descendants.
Callie Edgewater grew up in the small town of Greasewood Springs on the Navajo Reservation, which is the largest federal Indian reservation in the United States and is located in Arizona, New Mexico and Utah. The middle of three children, she knew the importance of education at an early age as the majority of both her mother's and father's families were in the education field.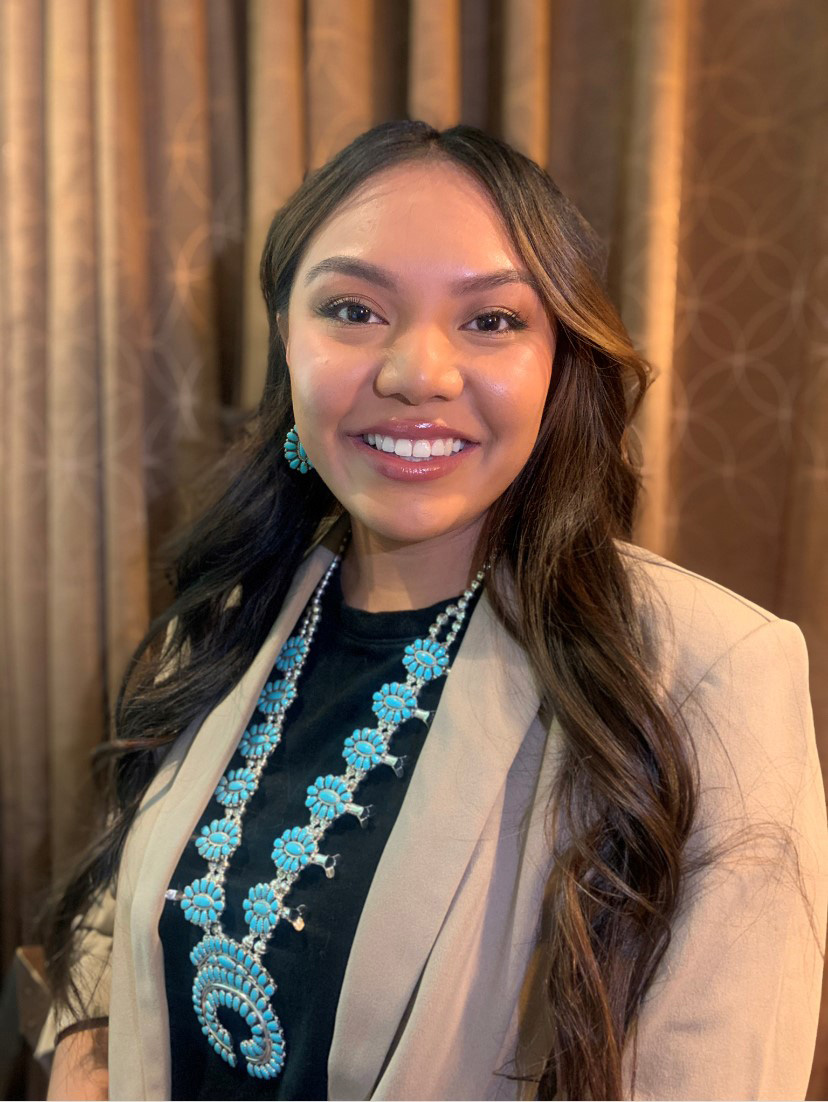 But, when Edgewater looked around her community, she saw a need that truly inspired her. She saw pollution, illegal dumping and many families that didn't have running water or electricity.
"The issue of water on the reservation was a big one to me," said Edgewater. "Even if a family did have water, we didn't always know if it was safe. I saw how that impacted so many families and I wanted to change that."
After graduating from Ganado High School, Edgewater headed to Central Arizona College where she received her pre-engineering associates. Next stop, Arizona State University where she majored in environmental engineering. Following her junior year, she applied for the internship at CAP and was selected as the data analyst intern.
"I knew that CAP brings water to the desert, and I wanted to be part of that," said Edgewater.
She started her internship and dove right in, attending meetings and working with various departments. She managed her own project that tracked and reported water quality samples for stakeholders, expanding the existing program to include national drinking water standards. She said the internship helped her learn what her work style is, what motivates her and how to stay productive.
"I really got to build on my communication and collaboration skills and work closely with a lot of professionals," said Edgewater.
Upon completion of the internship, Edgewater returned to a full-time student schedule … but also stayed on with CAP doing some part-time contract work to finish the water quality project she had started. She juggled a busy schedule and graduated in May 2023 with her bachelor's of science in environmental engineering.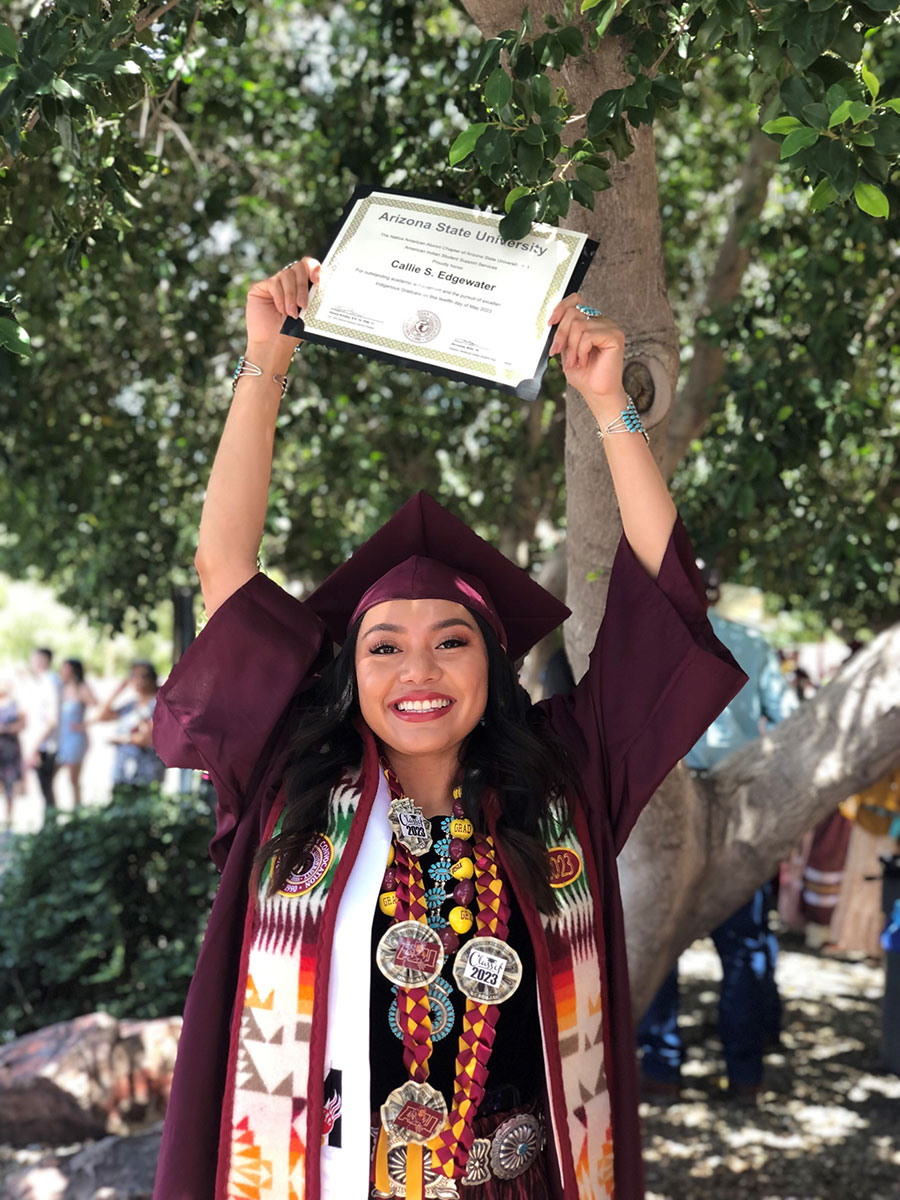 Edgewater moved back to the Navajo Reservation, but that wasn't the end to her education or her busy schedule! After a short break, she started an online program with Purdue University to earn her master's in civil engineering with a focus in sustainable water. And she began working full-time as a junior environmental engineer with Indian Health Services, the organization that provides sanitation for Tribes.
"With water engineering, there are two parts, distribution and quality," said Edgewater. "My upbringing and especially my internship really influenced my decision to focus on water quality."
Edgewater has always seen the value in contributing to her community. In fact, in addition to her academics and career goals, she has been working with Native American student groups. She is a student representative for the American Indian Science and Engineering Society, whose mission is to increase STEM careers in Native Americans. She serves as an academic coach with Native Forward Graduate Scholarship Program helping undergraduates transition to graduate programs.
"I have a 'teacher' mindset. I want to continuously learn," said Edgewater. "I've seen so many obstacles and learned a lot and I want to reach out and share that with others."
As her path has shown, Edgewater isn't afraid of hard work and is excited for her future. She looks forward to contributing to her community in meaningful ways and plans on not only completing her master's, but also earning her Professional Engineering certification. 
"Moving back to the Reservation was always the end goal once I got my education and experience," said Edgewater. "I have a passion to help create a better life for my people."