CAP's commitment to safety strives for safer, quieter workplace
Every workplace has sounds: the hum of printers, the snap of a stapler, the soft drone of muffled conversations. But not all workplace sounds are created equal. At CAP, crews working in the pumping plants spend their 10-hour days in extremely noisy environments.
How loud? Well, at Mark Wilmer Pumping Plant, the enormous motors produce sound above 90 decibels, meaning it's so loud that workers are required to wear hearing protection at all times in large areas of the plant.
As a participant in the OSHA Voluntary Protection Program (VPP) and an employer committed to ensuring the safest workplace possible, CAP wanted to do more.
Christina Collins, CAP's Industrial Hygienist, knew the potential impacts of prolonged exposure to noise could be dramatic.
"Noise levels over 80 decibels can damage hearing," said Collins. "It also increases stress levels and can have a negative impact on your cardiovascular and mental health. When you're working 8-10 hours in that kind of noise, it wears you down."
 A sound level survey conducted at Mark Wilmer Pumping Plant in 2018 showed that noise levels in many areas of the plant were above 90 decibels. Not surprising to Collins.
She wanted to do something about it. Rather than just mitigate the sound with personal protective equipment – in this case hearing protection – Collins wanted to reduce the hazard by implementing engineering controls.  
In discussions with colleagues she found that the Bureau of Reclamation had experienced great success in reducing noise in some of the western dams, specifically Hoover and Flaming Gorge Dams. CAP contracted with the same acoustical engineering firm that had demonstrated proven noise reduction in the dams, Noise Control Engineering, and brought them to the Mark Wilmer Pumping Plant in December of 2019 to conduct an evaluation and make recommendations for sound mitigation.
To implement the recommendations, Collins teamed up with Engineering Resources to get the project going. They worked with a contractor on a pilot project at Mark Wilmer Pumping Plant with a goal of reducing noise levels; ideally, below 80 decibels, the magic number that would eliminate the need for hearing protection.
The contractor installed acoustical panels on walls and ceilings on the bottom two levels of the plant, around Unit 2 and put sound dampening curtains in the corridors. Inside the level 4 break room acoustical panels were installed on the wall and door facing the pumps.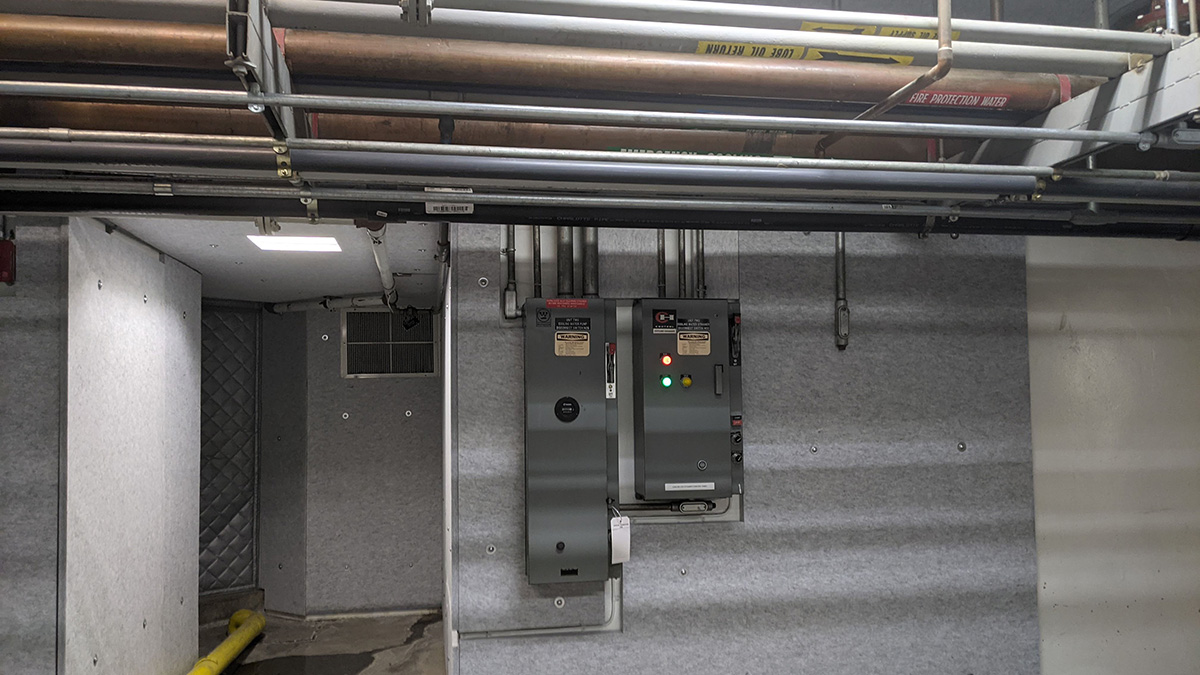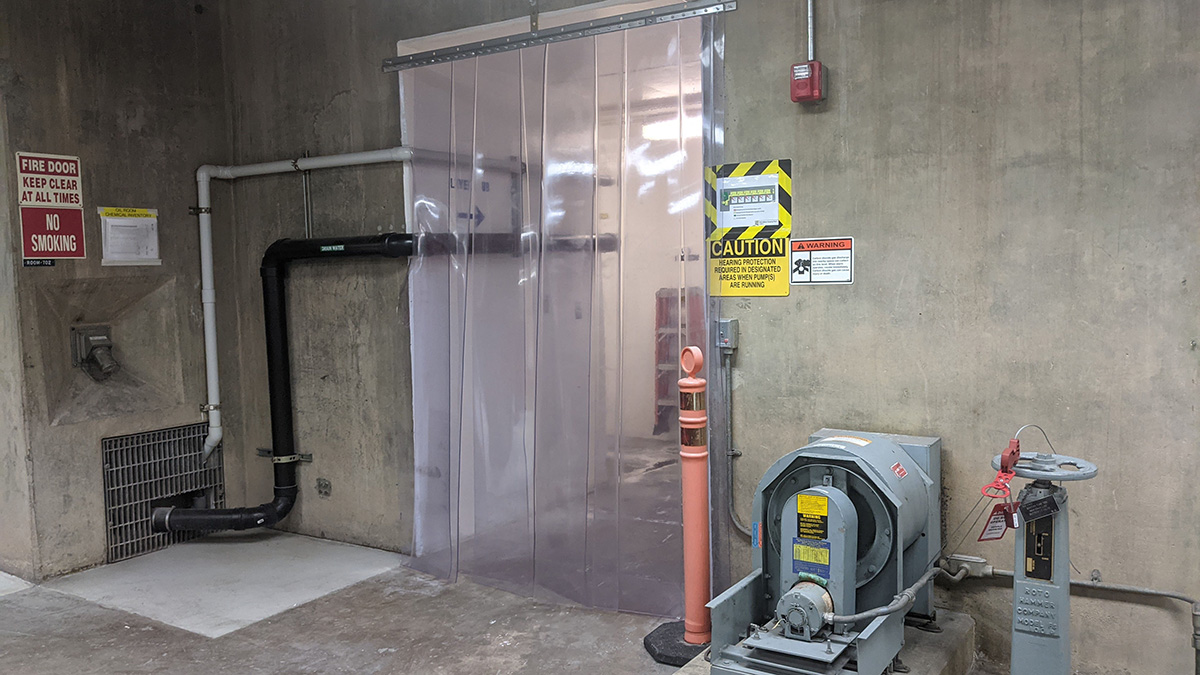 The results of the pilot project were impressive. In the hallways of levels 1 and 2, sound levels decreased by 7-16 decibels; a reduction significant enough to eliminate the need for hearing protection in two of the areas. Even the break room experienced a sound reduction, allowing for a quieter space for employees to pause from work routines.
Collins has recommended mitigation measures like these be installed at other plants in CAP's system, demonstrating CAP's commitment to the safest possible workplace for employees.
"We are a VPP site, and although we couldn't fully eliminate the hazard in this case, we went that extra mile with engineering controls to significantly decrease the hazard and that speaks volumes about CAP's dedication to making sure our employees are as safe as possible," Collins said.