Editor's note: Darin Perkins became CAP's Environmental, Health and Safety (EHS) Manager in 2013 after 22 years with the Arizona Division of Occupational Safety and Health (ADOSH). During his last 14 years with ADOSH, he served as the Director, the top position in the agency.
As a child growing up in Arizona in the 1970s and 80s, Darin Perkins was pretty typical. He played with his friends, rode bikes and enjoyed being a kid. He was invincible and tough — at least he thought so. But life has a funny way of teaching us lessons the hard way.
Perkins recalls two incidents – one where he grabbed a light pole while speeding by on his bicycle and another where he intentionally grabbed a bare wire that was plugged into the wall – that made him realize he wasn't invincible. He may not have known it at the time, but that thrill-seeking kid would go on to become the top safety professional in Arizona.
When Perkins started college at Brigham Young University (BYU), he didn't have a major – or a career path – selected. He knew he enjoyed the first aid classes he'd taken on his journey to becoming an Eagle Scout and that he found engineering boring. So, he sat down with the course catalog.
"I literally was thumbing through the catalog looking at majors that included courses I thought sounded interesting, when I came across occupational safety and health," said Perkins. "Lacking any other ideas, I thought that sounded good."
It really was a good fit. The courses intrigued him. The professional work would allow him to use both personal and technical skills and work in both an office and at a worksite. But the transition from the classroom to the workforce wasn't quick or easy.
"I really wanted to stay in Utah. I loved the four seasons and all the outdoor recreation," said Perkins. "But after applying for more than 60 positions with no job offers, I had to expand my search."
Perkins' parents happened to live down the street from the in-laws of the Director of the Arizona Division of Occupational Safety and Health (ADOSH). They encouraged him to apply for a position as a compliance officer, which was an entry-level position, and within a few weeks, he had returned to Arizona and started his career.
"I thought I would probably spend a few years with ADOSH and then move on," said Perkins. "But it ended up providing me with some great opportunities and a truly great career path."
During his time as a compliance officer, Perkins was exposed to the multiple areas of safety. He did safety inspections, wrote reports, assessed written safety programs and made recommendations for improvements. He traveled throughout the state and visited workplaces for various industries. And he learned. 
Within three years, he was promoted into a supervisory role that he held for about four years. He was responsible for the industrial hygiene compliance section of the agency, supervising the staff and making inspection assignments, reviewing reports and representing ADOSH when organizations contested citations.
"Working for a state agency exposed me to such a large variety of work within occupational safety and health," said Perkins. "It was invaluable experience."
A little more than seven years after Perkins began his safety career, he was hired as the Director of ADOSH, replacing the retiring director who had selected him for his first safety job. It was the rock star position in the safety world. The top safety expert in the state.
And Perkins said it was a job he really enjoyed.
"Being the ADOSH director was extremely interesting and exposed me to construction, factories, chemical plants…everything," said Perkins. "It was a great training ground, allowing me to expand my knowledge of safety and also spend a lot of time publicly speaking and sharing my knowledge and experiences with others."
It wasn't always easy, he said. Fatalities. Serious injuries. They all impacted him deeply.
"Because of what I'd experienced on the job, I was a hyper vigilant parent – maybe even a helicopter parent," said Perkins. "Those experiences taught me first-hand how fast life can be taken away."
He said he expected to spend the rest of his career with ADOSH. However, when the CAP EHS Manager position became available, Perkins said it was an opportunity to head one of the premier safety programs in the state … and it was too good to pass up.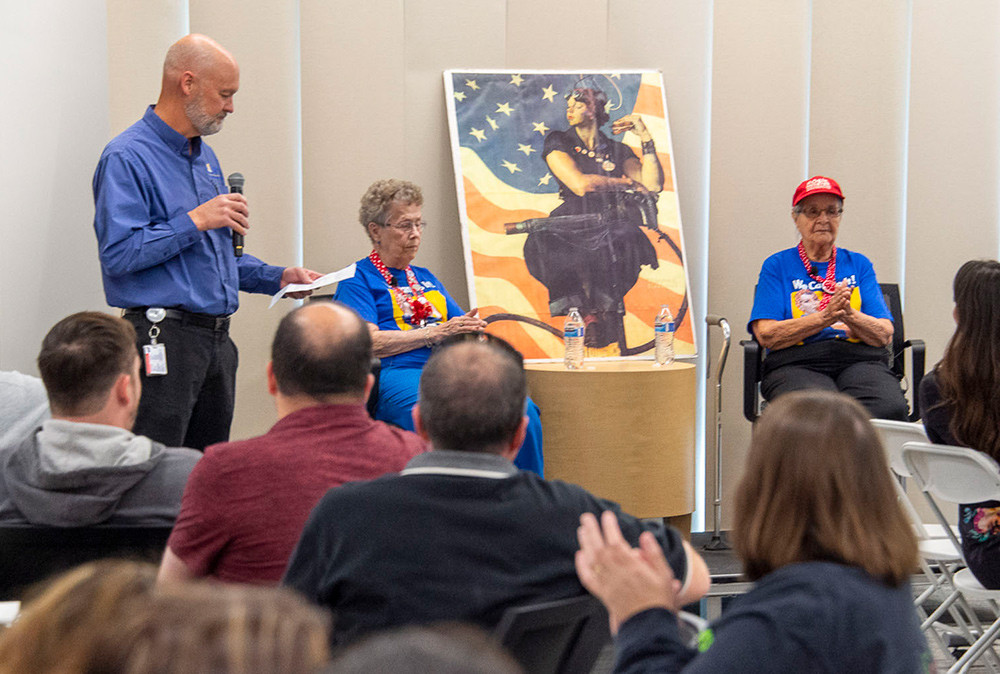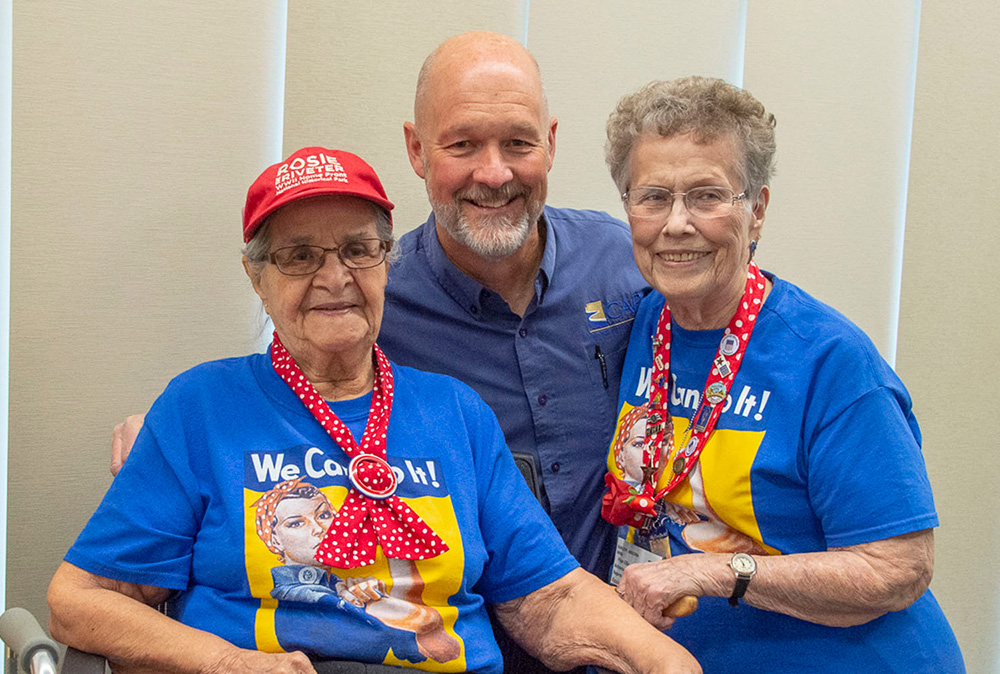 He knew CAP had been a Voluntary Protection Plan (VPP) site since 2006, an accomplishment that speaks volumes about the organization's safety culture and commitment to safety. And, as ADOSH director, he had seen it first-hand. He knew that CAP's safety program was exemplary and had an unequalled commitment to safety at all levels of the organization.
"Through the VPP inspection process, I saw that CAP has a unique and rare safety program. One that had already achieved VPP status and yet continued to strive for improvement," said Perkins. "I appreciated and respected the unwavering support of upper management and commitment from all employees and was drawn to be part of that."
Soon, Perkins found himself leading a talented and dedicated team of safety professionals in an organization that put safety above everything else. He embraced the opportunity to work collaboratively with professionals from a variety of disciplines who always want to work safely so they can go home to their families. He appreciated that as a safety manager he was able to talk through safety issues, rather than the punitive nature of his job with ADOSH.
"At ADOSH, it often felt like an 'us vs them' environment, full of enforcement issues, actions and penalties," said Perkins. "At CAP, it's refreshingly different. When we have a safety issue, we can talk through it together. There are 1,000 ways to skin a cat and as a safety manager, I get to help find the one that works best for us."
CAP's commitment to safety was started prior to Perkins' arrival, but under his leadership and with his contributions it has continued to grow and flourish. CAP received a third VPP recertification, with a five-year approval period. All employees are brought to Headquarters for an annual safety week, which provides training specific to job functions. The Board Strategic Plan even identifies safety as one of the organization's five core values.
Perkins said the future holds more of the same: an unwavering commitment to safety and to ensuring CAP employees continue to have the tools, support and guidance to do work as safely as possible.
Nearly 31 years after starting his career and nine years after joining CAP, Perkins reflects back on the career that he randomly plucked from a course catalog all those years ago.
"The best part of my career is that I believe I have actually made a difference in people's lives," said Perkins. "I have been able to serve others, make their jobs easier and most importantly, make it easier for them to do their jobs safely."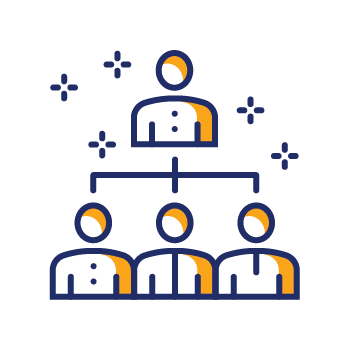 Being a premier employer that attracts and retains an exceptional and diverse workforce