The Central Arizona Water Conservation District Board met Thursday, March 2 at CAP Headquarters in north Phoenix. The meeting began with heavy hearts and a moment of silence recognizing the passing of former CAWCD Board Member Marie Pearthree. Board Member Pearthree resigned from the Board in January and lost her battle with cancer last week.
Related to business matters, the Board reviewed a presentation: Summary of Six State and California Proposed SEIS Alternatives. During the Colorado River conditions report, staff also unveiled CAP's new Colorado River Conditions Dashboard. The Board also approved a M&I subcontract transfer from the Arizona State Land Department to the City of Phoenix.
Following the Finance, Audit and Power Committee report, the Board approved a revised Rate-Setting Policy and a revised Recharge Rate-Setting Policy. And, after the CAGRD and Underground Storage Committee, the Board approved:
On the consent agenda, the Board approved several items, including:
The Board also heard a number of other presentations:
The CAWCD Board of Directors is a popularly elected, 15-member board. Ten members are from Maricopa County, four from Pima County and one from Pinal County. Members serve six-year, unpaid terms. The board typically meets publicly the first Thursday of each month to establish policy and set rates and taxes for CAP. Meetings are open to the public – in person and via livestream. NOTE that due to the observation of Passover, the meeting will be held on Thursday, March 30 rather than the typical first Thursday.
For additional details on the March 2, 2023 board meeting, take a look at the agenda. Board minutes and video will be posted here, as well.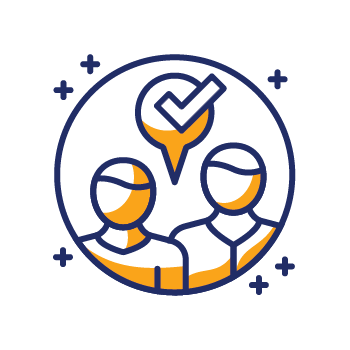 KRA: Public Trust, Partnerships & Leadership
Earning and preserving public trust, building and maintaining partnerships, and providing informed water management leadership