One could say that electricity runs in Mike McWilliams' veins. His dad is an electrician, as is his brother, several uncles and cousins. But when McWilliams went to the IBEW Local 640, he started the same place everyone does: the bottom.
IBEW, short for International Brotherhood of Electrical Workers, trains men and women to be electricians through a structured apprenticeship program. Those who successfully complete the four-year program graduate as journeymen level electricians. McWilliams was successful, but the process was long and difficult.
"Being an apprentice is extremely challenging," he said. "You're constantly learning on the job and in the classroom and you spend a lot of time working outside in the heat, running conduit, digging and supporting the journeymen who are training you."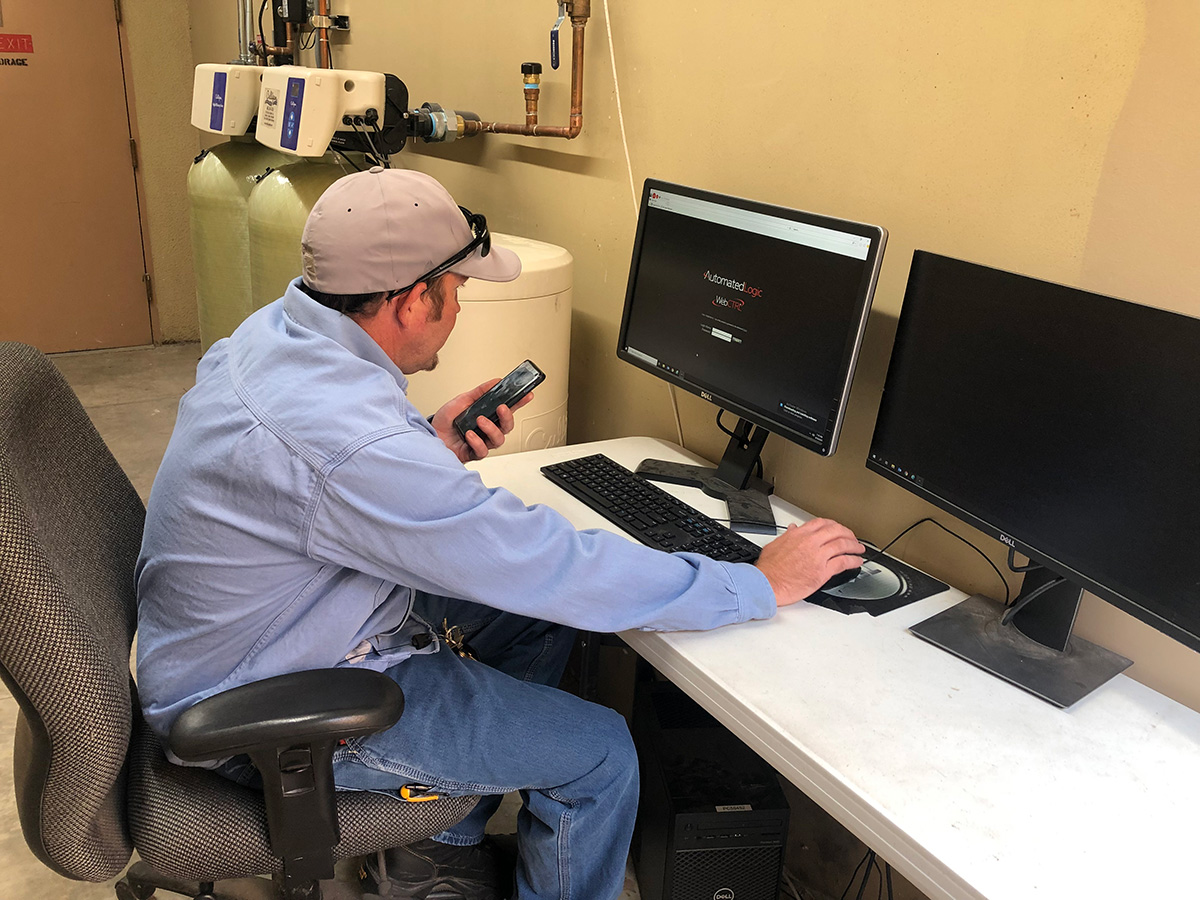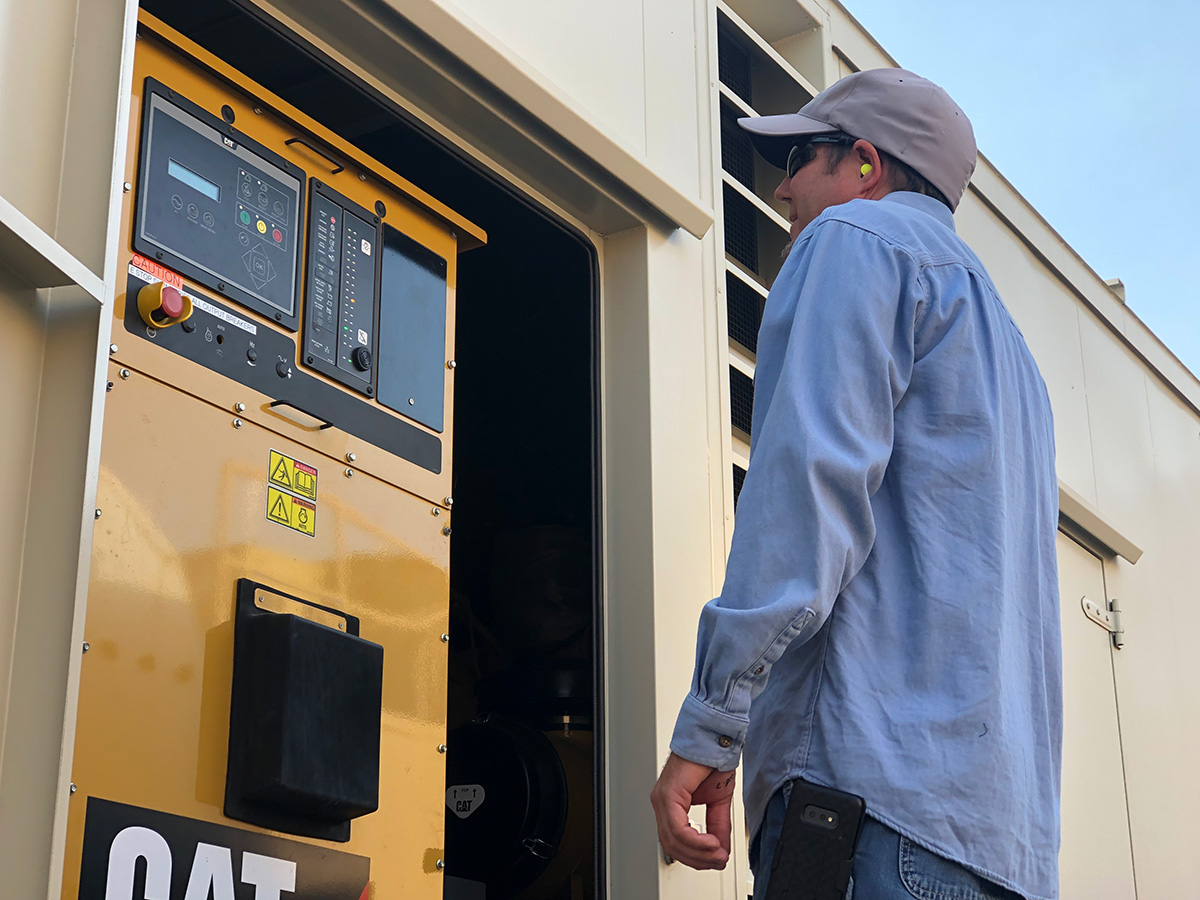 McWilliams is one of many electricians that work in various departments at CAP. Some were hired on as journeymen electricians; others joined CAP in other capacities and then entered CAP's Apprenticeship Program. Electrician is one of CAP's seven apprenticeship trades. Program Administrator Linda Vedo said the program includes five years of school plus 8,000 hours of on-the-job-learning (OJL) that includes everything from use of AD/DC test equipment and troubleshooting electrical equipment to maintenance of synchronous and induction motors. It takes that much time and training because these jobs are extremely dangerous and require very specialized skills. On top of that, apprentices attend classes in the evenings to round out their education.
To ensure reliable water deliveries, it's critical that an electrician, whether educated through CAP's apprenticeship program or hired as a journeyman electrician, is the best at their craft. McWilliams is.
He has more than 16 years' experience and recently passed his eighth anniversary at CAP, making him the most senior journeyman of the three electricians on the Headquarters Maintenance crew. He works on everything from rooftops to parking lots on the nine-building, 130-acre campus.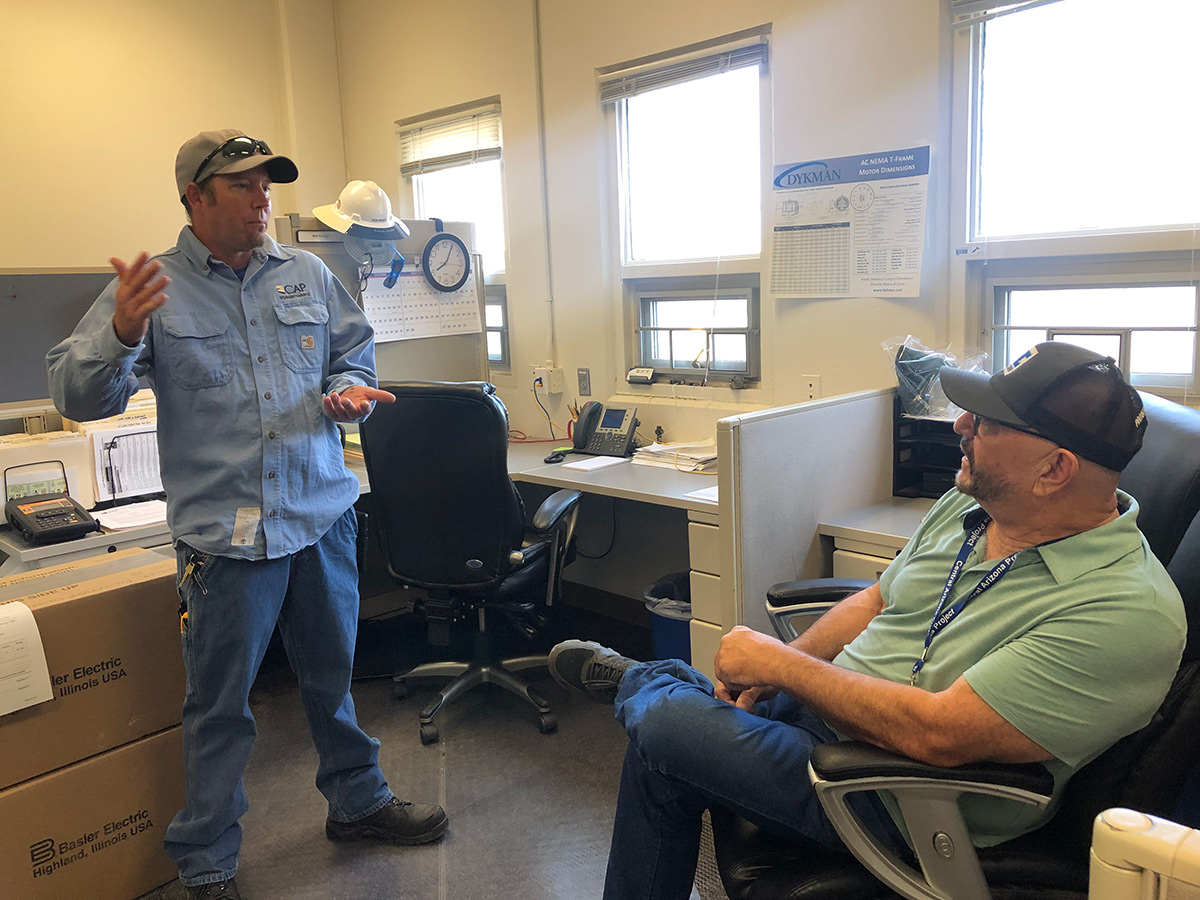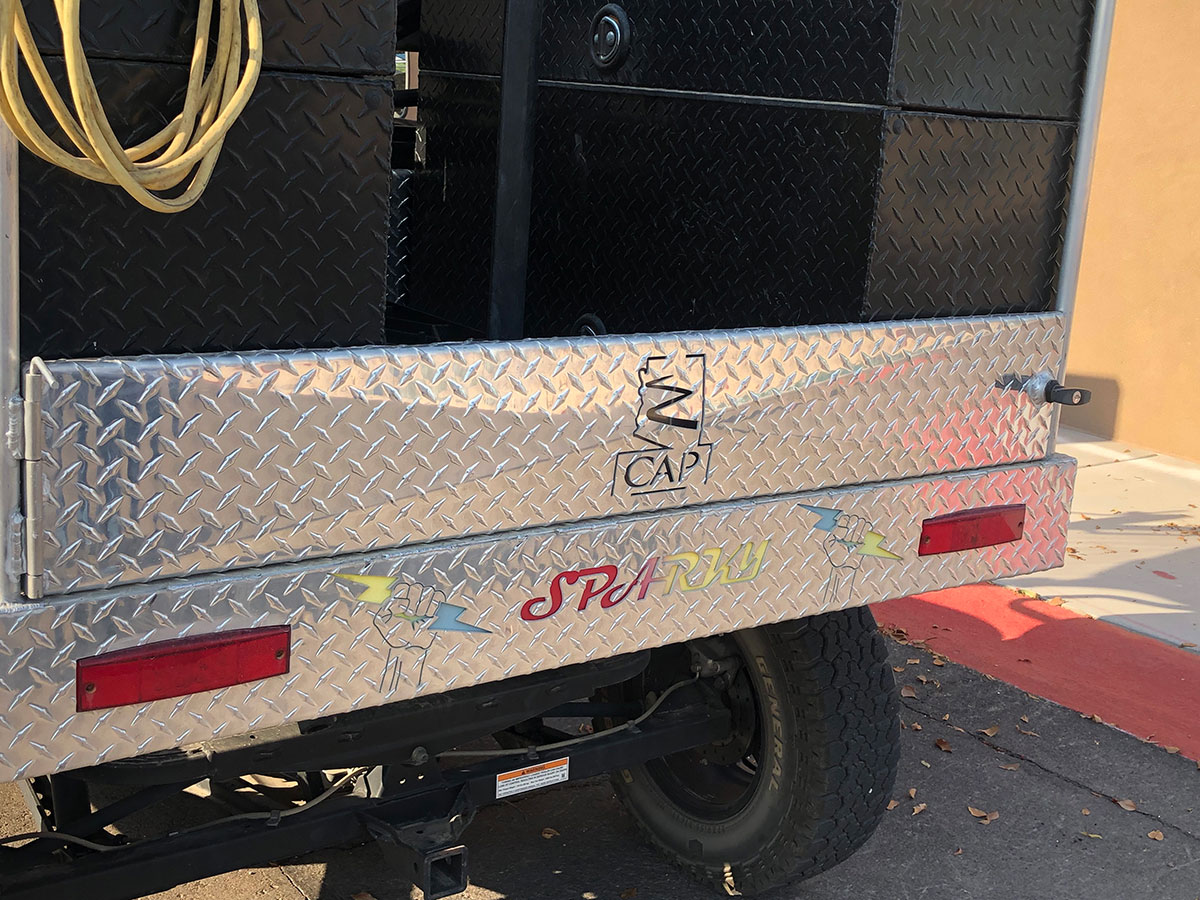 Every day is different and can include performing scheduled preventive maintenance, installing upgraded lighting or electrical, troubleshooting equipment or responding to unexpected outages. When seasonal outages are scheduled at the pumping plants, McWilliams is often requested to assist, providing his experience and expertise in the plants and the switchyards.
Graduating from the apprenticeship program was not the end McWilliams' education. Part of a journeyman's job is to continuously learn and develop their skills; to share their knowledge with the next generation. There is continual training to keep up with changes in the field and the latest and greatest technology.
"Being an electrician is a great career that is always challenging," said McWilliams. "I learned very early on that I don't know everything and see every day as an opportunity to learn something new."