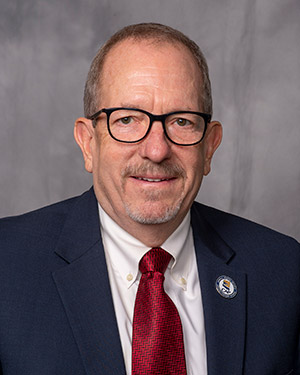 This was the question posted to CAP General Manager Ted Cooke, along with a distinguished panel of guests at the Arizona Forward Climate Action Summit held in May. Ted served on the panel not only representing Central Arizona Project, but also in his role as executive chair of the Water Utility Climate Alliance (WUCA). His fellow panelists included representatives from the Environmental Defense Fund, City of Ann Arbor and City of Madrid, Spain.
Cooke answered the question at hand by referring to WUCA's Climate Adaptation Wheel (see below), which focuses on engagement, understanding, planning, implementing and sustaining.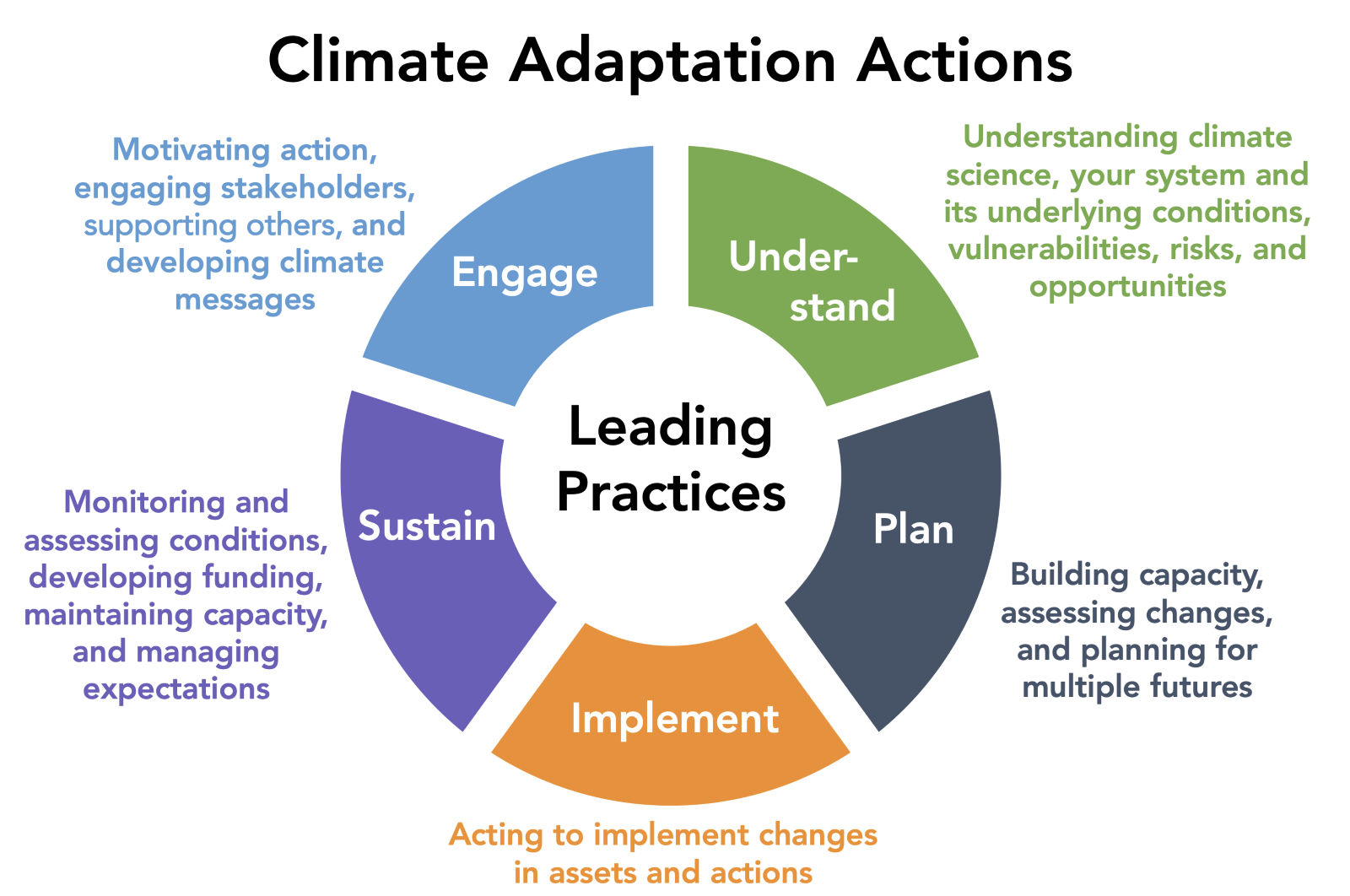 "For water utilities, all of these things are considered through the lens of our water delivery mission and meeting those responsibilities first," said Cooke. "So that means our primary emphasis is understanding the impacts of climate change on that mission and adapting to those impacts, as well as doing what we can to mitigate climate change in that regard."
By way of example, Cooke pointed out that climate change impacts many areas of CAP's business — water resources, energy supply, workforce, infrastructure, salinity, endangered species…the list goes on and on. Therefore, in order to continue to perform our essential function effectively, adaptation to climate change must permeate nearly everything we do.
This philosophy is represented in CAP's Climate Adaptation Plan, which is a working document that guides the organization's response to and plans for climate change. This plan uses a scenario-planning approach that identifies plausible climate change implications for CAP business functions across multiple scenarios, classifying them on the basis of ease of implementation.
"Water utilities must take action to implement changes, as do the myriad of other types of entities affected by climate change," said Cooke. "Focusing on solutions that are lower in cost and difficulty can bring value in multiple future scenarios and help provide momentum to the climate adaptation process. What's true for all of us is that we must continuously monitor and assess conditions and the effectiveness of adaptations that have been implemented to date; develop the capacity and resources for additional responses; and set appropriate expectations."
More than 400 people attended the virtual summit. The panel event wrapped up with a call for coordination, partnership and collaboration to take climate action and collectively thrive by 2035.