The Colorado River is in shortage and its major reservoirs are at historically low levels. Any change to the way these reservoirs are operated to account for the current hydrology requires a public process. As a result, the Bureau of Reclamation has initiated a public scoping process for a Supplemental Environmental Impact Statement (SEIS). The SEIS would potentially modify the current operating guidelines ('07 Interim Guidelines) for Glen Canyon Dam, which holds back Lake Powell, as well as for Hoover Dam, which holds back Lake Mead. These are set to expire at the end of 2026.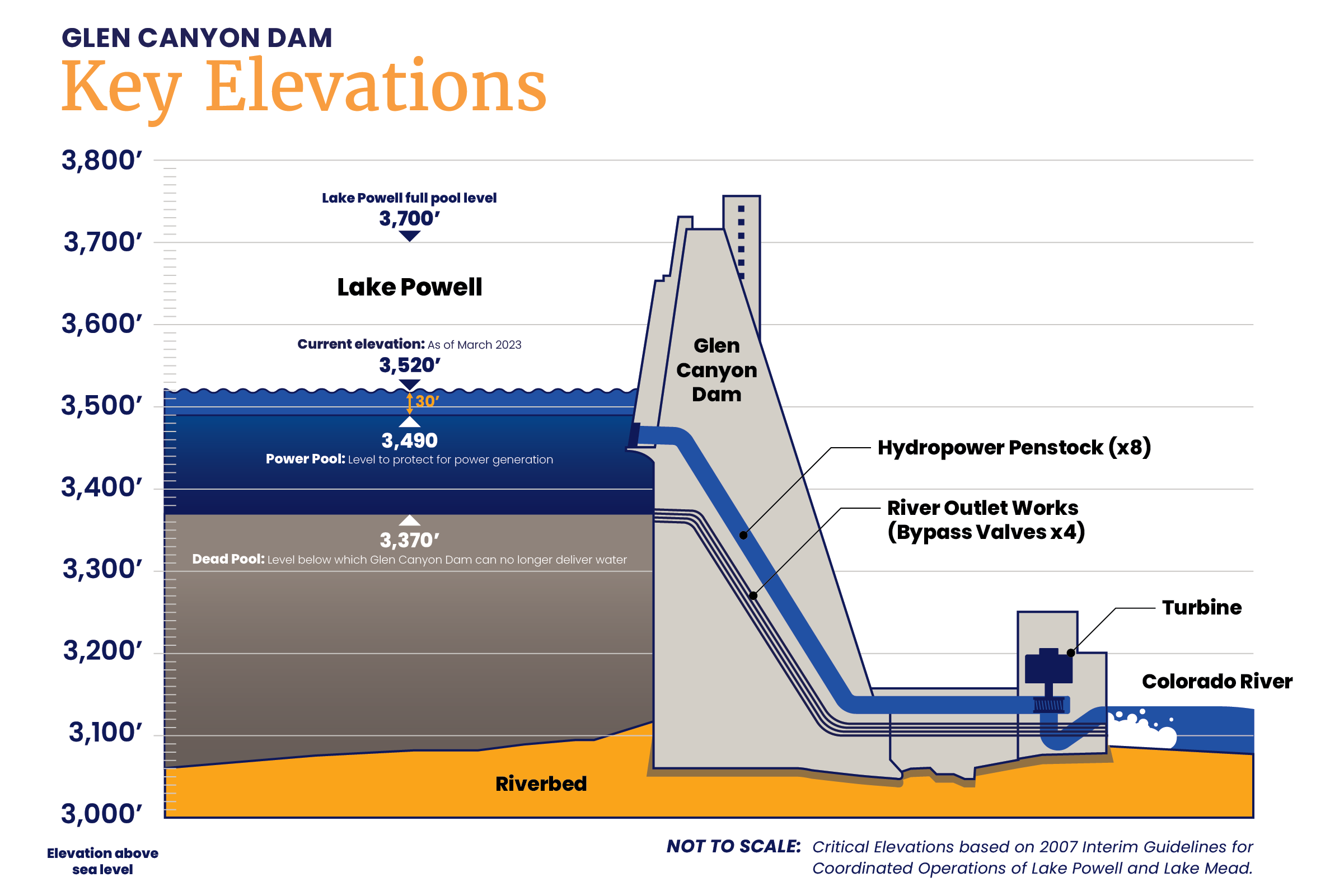 This Glen Canyon Dam infographic shows a cross-section that helps demonstrate some of the reasons for taking this action. Currently there is only about 30 feet until Lake Powell reaches elevation 3490' or minimum Power Pool. As Lake Powell elevations decrease, the risk of dropping below 3,490' increases, which brings forth three important concerns:
Water can no longer be delivered through the eight Hydropower Penstocks of the dam and instead will need to be delivered solely through the River Outlet Works (also known as Bypass Valves). This is an important ability that could make downstream releases no longer available or available in smaller volumes. Glen Canyon Dam was not designed to operate solely through the River Outlet Works for extended periods of time. River Outlet Works are used only during flood control releases and high flow experiments.
Operating below 3490' could cause damage to the infrastructure of the dam.
Operating below 3,490' also results in a loss of hydropower generation at Glen Canyon Dam.
Water can be released through the River Outlet Works until elevation 3,370'. Below elevation 3,370' (or Dead Pool) water can no longer be released through the dam by gravity.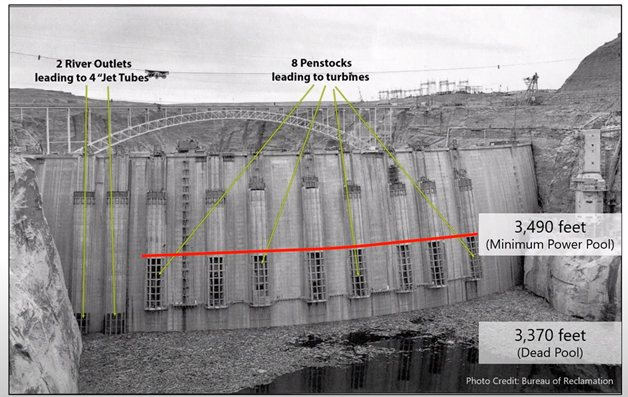 You can also see these levels and infrastructure components in this historic photo of Glen Canyon Dam.
The ongoing SEIS efforts address adjusting operations at Glen Canyon Dam and Hoover Dam to reduce risks to infrastructure that may arise from decreasing elevations. This should be determined within the next few months.
The Bureau of Reclamation is also undertaking a Glen Canyon Bypass and Intake Generation Appraisal Study to develop alternatives to address water delivery and hydropower generation concerns at Glen Canyon Dam. Preliminary alternatives under the Appraisal Study range from significant infrastructure modifications to adjusting Colorado River Basin operations. While the SEIS addresses adjusting Colorado River Basin operations it is important to understand that the Appraisal Study and the SEIS are parallel and separate efforts.
As more news comes out about potential changes to Colorado River operations over the next years, you might want to refer back to this infographic, to remind yourself of the "why" behind the changes!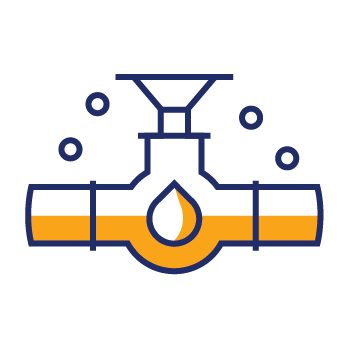 Providing a reliable CAP water supply for the short- and long-term