When a 336-mile canal system needs to traverse the State of Arizona, how do you get the water it carries across a road … or a river for that matter? For the CAP system, the solution to "cross" these obstacles was to install inverted siphons, or pipelines, deep in the ground so Colorado River water could continue its journey uninterrupted. 

The CAP system has ten siphons, all with similar basic anatomy. The siphons are massive pipelines, up to 21' in diameter and often miles long. But the forces that make them work is simple physics – here's how. As water is moving through the canal, a check structure regulates the flow as it passes through the inlet transition, where the canal connects to the round siphon and water enters the underground pipe. The siphon, which can be steel or concrete (watch for an upcoming article about the types of siphons), carries the water under the obstacle. Once past it, the siphon angles to ground level where it transitions back to the square canal shape as water flows through the outlet transition and continues its journey through the CAP system. You can see in the infographic that the outlet is at a slightly lower elevation than the inlet. This intentional engineering design ensures the water, despite friction from the pipe, can flow through the inverted siphon and out the other end. The decrease in elevation is only a few feet and varies with each siphon, based on friction calculations for each specific situation.
Inverted siphons are another critical, and hidden, component the CAP system, an engineering marvel that ensures reliable water deliveries to Maricopa, Pinal, and Pima counties.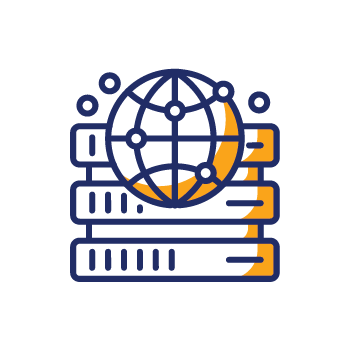 Providing reliable and cost-effective operations, maintenance, and replacement of CAP infrastructure and technology assets