Using geographic information systems – also known as GIS – is as common in American households as using a fork. You use GIS to find the closest gas station, track your latest Amazon order, ask your electronic assistant a question, and even to check the weather. At CAP, GIS is used just as frequently, in a variety of areas and those applications help ensure the reliability of the system.
GIS is, simply put, a system that creates, manages, analyzes, and maps all types of data. Most people are familiar with Google Maps, which was launched in 2005, but the power of GIS goes far beyond maps.
Glenn Emanuel, CAP's GIS program administrator, said he works with several internal "power users" to use GIS to reduce costs, improve efficiency, and elevate safety.
Scott Bryan, CAP's water quality and biology administrator, uses GIS every day in his work. He uses mobile field applications to inspect wildlife drinkers, record bio box readings and water quality readings, and even track the location of fish stocked in the canal.
He uses bathymetry, or underwater depth measurements, to map the sediment under the water at the pumping plant forebays and calculate sediment volumes. Similarly, he maps weed growth and that — coupled with physical sampling – identifies high-growth areas that can be targeted to improve treatment effectiveness. Some of the work isn't new, but the improved efficiency and dramatically reduced cost due to GIS use is staggering.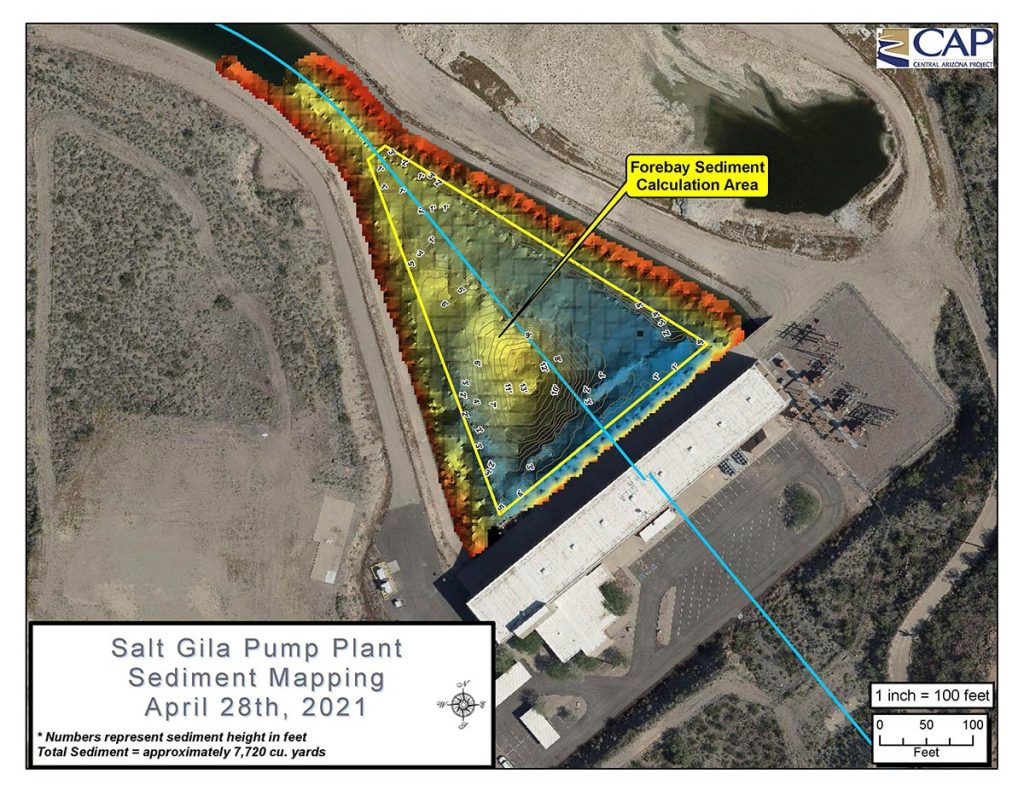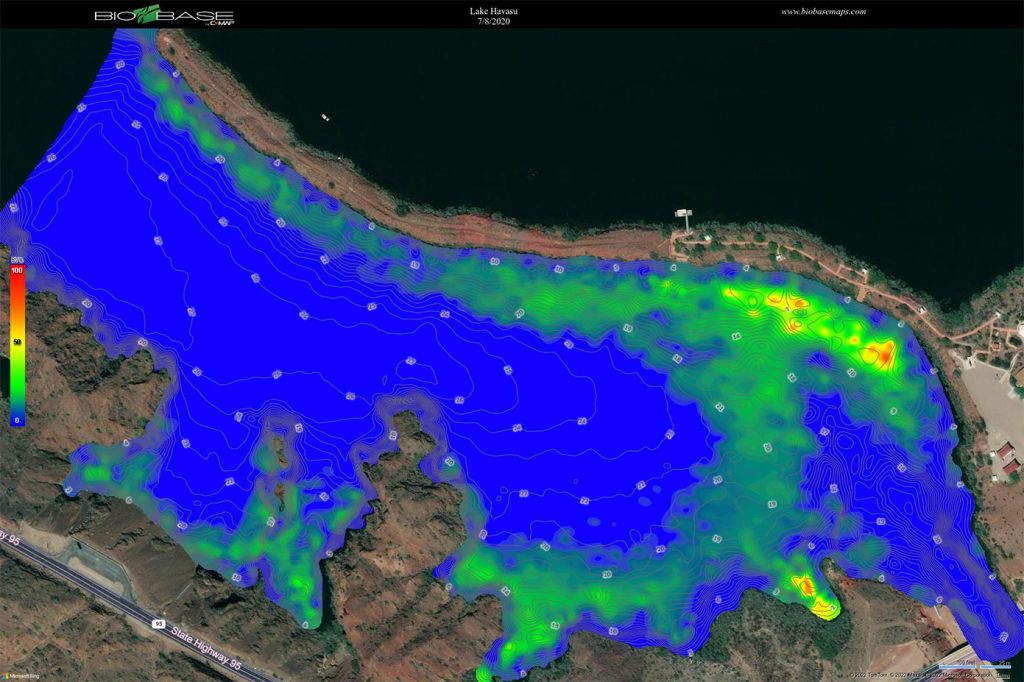 "We used to have to outsource sediment mapping, which was expensive and time consuming," said Bryan. "Now, I can map sediment in all 14 pumping plant forebays in three days and give the data to Glenn who needs only one day to do the calculations I need."
Bryan then can utilize powerful GIS desktop software to create and edit his own spatial data.  Using all of this GIS data, he has had several articles published in his professional field and also created a story map focused on caddisflies.
GIS impacts more than work done in the water. Mike Rogers, maintenance engineering technician, spends his days inspecting system infrastructure such as undershoots, canal lining, O&M roads and more. Before GIS, this involved a digital camera, notepads, odometer readings, and a lot of walking. Then, once the data was collected, it was many hours transferring data from paper to digital files so problem areas could eventually be scheduled for maintenance. Rogers became an early adopter for CAP's GIS technology, utilizing mapping and mobile reporting applications – and his world changed.
"I have a tablet that marks my exact location, and I can upload photos of the infrastructure directly to the application," said Rogers. "When maintenance crews come out to do work, they don't have to guess where to go. They can go to that exact location I mapped, pull up the photos and my notes and get the work done."
To inspect undershoots, Rogers used to have to physically go to them which required him to walk to a gate, down a hill, inspect the undershoot, take photos and record data, and head back up the hill – sometimes a hazardous task. Now he gets out of the vehicle and launches a drone for the inspection, utilizing its capabilities to take aerial infrastructure photos that include GPS coordinates linked to the GIS mobile application. This eliminates nearly all of the physical safety concerns.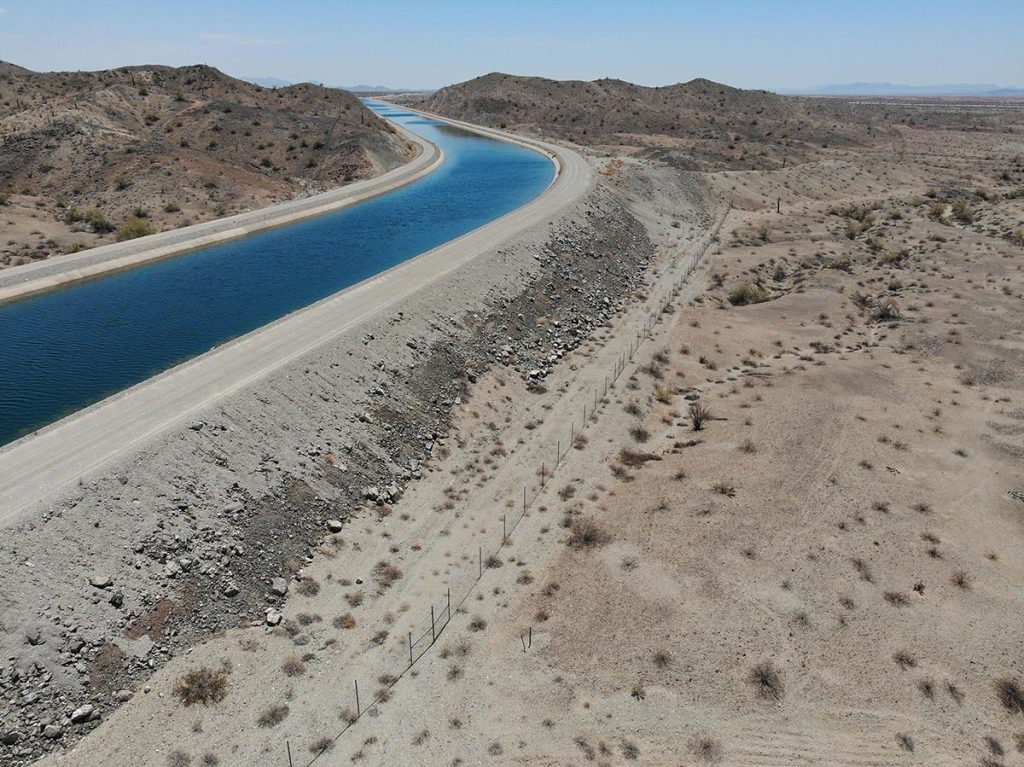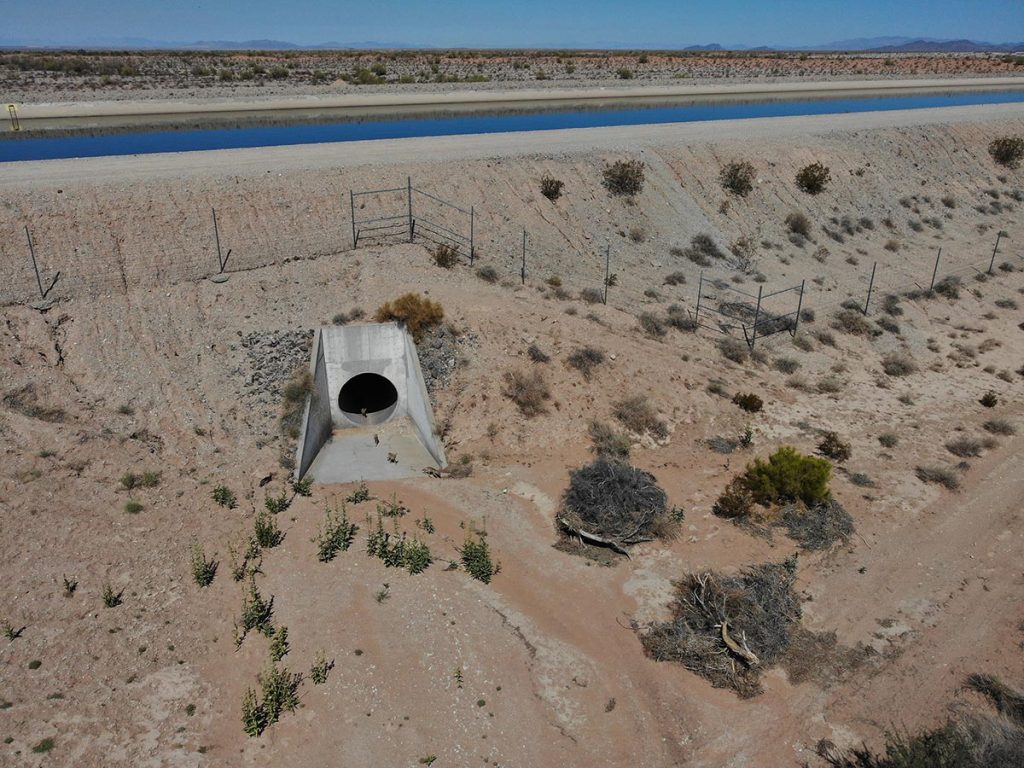 Once Rogers returns from the field, he can easily access the data and photos collected from the GIS field application. This information is then used to create maintenance work orders where required. 
The ways Bryan and Rogers utilize GIS while doing their jobs are a few examples, but the power of the technology is vast. It is also used for native plant studies, locating CAP infrastructure, inspecting underground pipelines, recording flowmeter readings, analyzing residential water use using remote sensing, conducting canal vulnerability risk assessments, maintaining CAGRD Member Land subdivisions, tracking utilities and land near the canal, locating CAP vehicles, and even finding CAP employee offices.
GIS is just one more way CAP professionals work more safely, quickly, and efficiently to ensure the system is reliable for water deliveries.
Editor's note: November 16, 2022 is GIS Day, an opportunity for others to learn more about real-world applications of GIS that make a difference.