The CAWCD Board met Thursday, April 7 in Casa Grande. This was the Board's annual Pinal County visit; although due to COVID-19 protocols, it's the first time the Board has met in-person in Casa Grande since 2019. The Board was honored to welcome former CAWCD Board Member Jim Hartdegen, as well as Casa Grande Mayor Craig McFarland who provided an update on the Casa Grande Joint Water Resource Program, and Michael Boike, senior director of manufacturing, who gave a guest presentation on Pinal County's Lucid Motors.
The Board approved one item related to the 500+ Plan. The goal of the 500+ Plan is to conserve an additional 500,000 acre-feet or more per year – beyond Drought Contingency Plan reductions – to benefit Lake Mead. The approved agreement was for CAP, the Arizona Department of Water Resources and the U.S. Bureau of Reclamation to enter into a compensated conservation agreement with the Yuma Mesa Irrigation and Drainage District.
The Board also approved two additional items9+:
The Board also heard several presentations. Links are provided below for those who would like more detail:
The CAWCD Board of Directors is a popularly elected, 15-member board. Ten members are from Maricopa County, four from Pima County and one from Pinal. Members serve six-year, unpaid terms. The board typically meets publicly the first Thursday of each month to establish policy and set rates and taxes for CAP. Meetings are open to the public – in person and via livestream.
For additional details on the April board meeting, take a look at the agenda. Board minutes and video will be posted here, as well.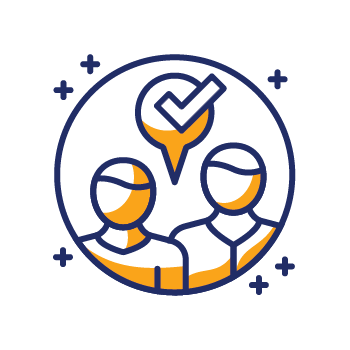 KRA: Public Trust, Partnerships & Leadership
Earning and preserving public trust, building and maintaining partnerships, and providing informed water management leadership