June 15 is regarded as the average start date for Arizona's monsoon season, which is typically fraught with images on the evening news showing motorists stranded in swift waters that may have been a dry wash moments before
To prepare, Arizona emergency service agencies have been conducting their swift water rescue trainings in one of the only places where water is moving dangerously fast throughout the year — the Central Arizona Project canal. The practice prepares trained rescuers for monsoon and similar storm events that can create sudden flash floods and other life-threatening emergencies.
The teams practice rescuing a "victim" from the water by demonstrating their rescue swimming skills in the moving water current, performing throw bag operations, executing boating operations and throwing ropes across the water to a helicopter. Running these drills in the CAP canal helps rescue workers ensure they have the necessary expertise to properly respond if and when true emergencies occur in washes and on flooded roadways where people may get stranded.
These drills also provide an opportunity for CAP to emphasize our safety messages, especially with the media. Our entire 336-mile system is fenced to protect the public's safety. The water is moving more quickly than it looks and can be hazardous if someone were to fall into the canal. This is what makes it a good training ground for rescues that must take place in fast moving water.  
Our critical infrastructure, along with our safety culture, makes us an ideal partner for local emergency service agencies. CAP facilities can provide the ideal setting not only for these swift water rescue trainings, but also for confined space, fire control and emergency response practice.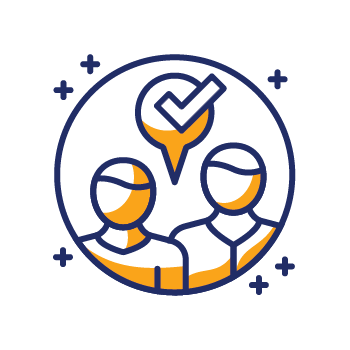 KRA: Public Trust, Partnerships & Leadership
Earning and preserving public trust, building and maintaining partnerships, and providing informed water management leadership