The Central Arizona Water Conservation District Board met Thursday, Jan. 5 at CAP Headquarters in north Phoenix. At this meeting, five Maricopa Board members – two returning and three new – were sworn in: Ylenia Aguilar, Alexandra Arboleda, Benjamin Graff, Amanda Monize and Barbara Seago. Additionally, the Board and members of the public celebrated the legacy of Ted Cooke as this was his last meeting as general manager before retirement. Brenda Burman assumed her role as CAP's general manager following Cooke's retirement, which was official at the end of the day.
The Board took one action on the consent agenda, approving a construction contract for the west entrance gate at CAP Headquarters.
The majority of the meeting was filled with several presentations to provide updates as we begin the new year:
The CAWCD Board of Directors is a popularly elected, 15-member board. Ten members are from Maricopa County, four from Pima County and one from Pinal County. Members serve six-year, unpaid terms. The board typically meets publicly the first Thursday of each month to establish policy and set rates and taxes for CAP. Meetings are open to the public – in person and via livestream.
For additional details on the January board meeting, take a look at the agenda. Board minutes and video will be posted here, as well.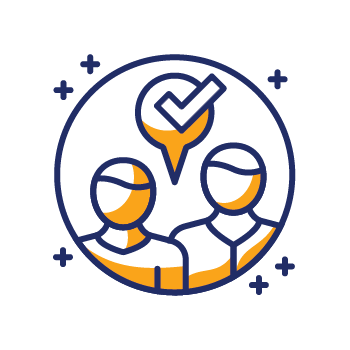 KRA: Public Trust, Partnerships & Leadership
Earning and preserving public trust, building and maintaining partnerships, and providing informed water management leadership