The CAWCD Board, which met Thursday, March 3, approved two items related to the 500+ Plan. The goal of the 500+ Plan is to conserve an additional 500,000 acre-feet or more per year – beyond Drought Contingency Plan reductions – to benefit Lake Mead.
The first item approved was a governance document to fund near-term actions to maintain the elevation of water in Lake Mead. In addition to CAWCD, the parties include the United States, Arizona Department of Water Resources (ADWR), Metropolitan Water District of Southern California (MWD), Southern Nevada Water Authority (SNWA) and Colorado River Commission of Nevada. Additional parties may be added to the agreement upon the unanimous approval of these parties. The target is to create a combined minimum of 1 million acre-feet of additional water from July 2021 to December 2023. The agreement is renewable for additional periods. ADWR, CAWCD, MWD and SNWA will each contribute $1 million and the United States will match this for an aggregate funding goal of $2 million.
Twelve additional documents were approved as compensated conservation agreements with CAWCD, the United States and ADWR and each of the following entities – the cities of El Mirage, Glendale, Mesa, Phoenix, Scottsdale, Surprise and Tempe; the Town of Gilbert; the Harquahala Valley Irrigation District, the Metropolitan Domestic Water Improvement District, the Mohave Valley Irrigation and Drainage District and the Queen Creek Irrigation District.
Additionally, the Board approved administrative changes to three policies: 1) CAGRD assessment rate setting; 2) collection of CAGRD annual membership dues; and, 3) CAGRD enrollment fee and activation fees. These changes were simply to clarify the existing policies and incorporate current processes.
The Board also heard several presentations. Links are provided below for those who would like more detail:
The Board also recognized service anniversaries: two employees celebrating 35 and 25 years respectively and three employees who've been with CAP for 20 years.
The CAWCD Board of Directors is a popularly elected, 15-member board. Ten members are from Maricopa County, four from Pima County and one from Pinal. Members serve six-year, unpaid terms. The board typically meets publicly the first Thursday of each month to establish policy and set rates and taxes for CAP. Meetings are open to the public – in person and via livestream.
For additional details on the March board meeting, take a look at the agenda and packet. Board minutes and video will be posted here, as well.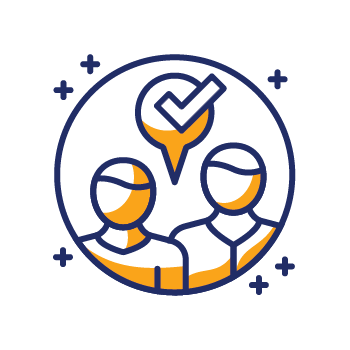 KRA: Public Trust, Partnerships & Leadership
Earning and preserving public trust, building and maintaining partnerships, and providing informed water management leadership