When Bosco slipped out of his yard in the far west valley, he may have been looking for adventure, but he got more than he bargained for! The German shepherd mix ended up stranded on the back side of a check gate in the CAP canal.
Fortunately, CAP Electrician Robert Walsh was scheduled to perform some annual preventive maintenance on the site and structure – and he was acutely aware of his surroundings. As he sat in his truck and reviewed the procedure, he saw some movement on the back side of the gate.
"I was shocked to see a dog staring at me and walking back and forth just inches above the water line," said Walsh. "I wondered exactly how long this dog had been trapped there and how cold, scared, tired and hungry it must be."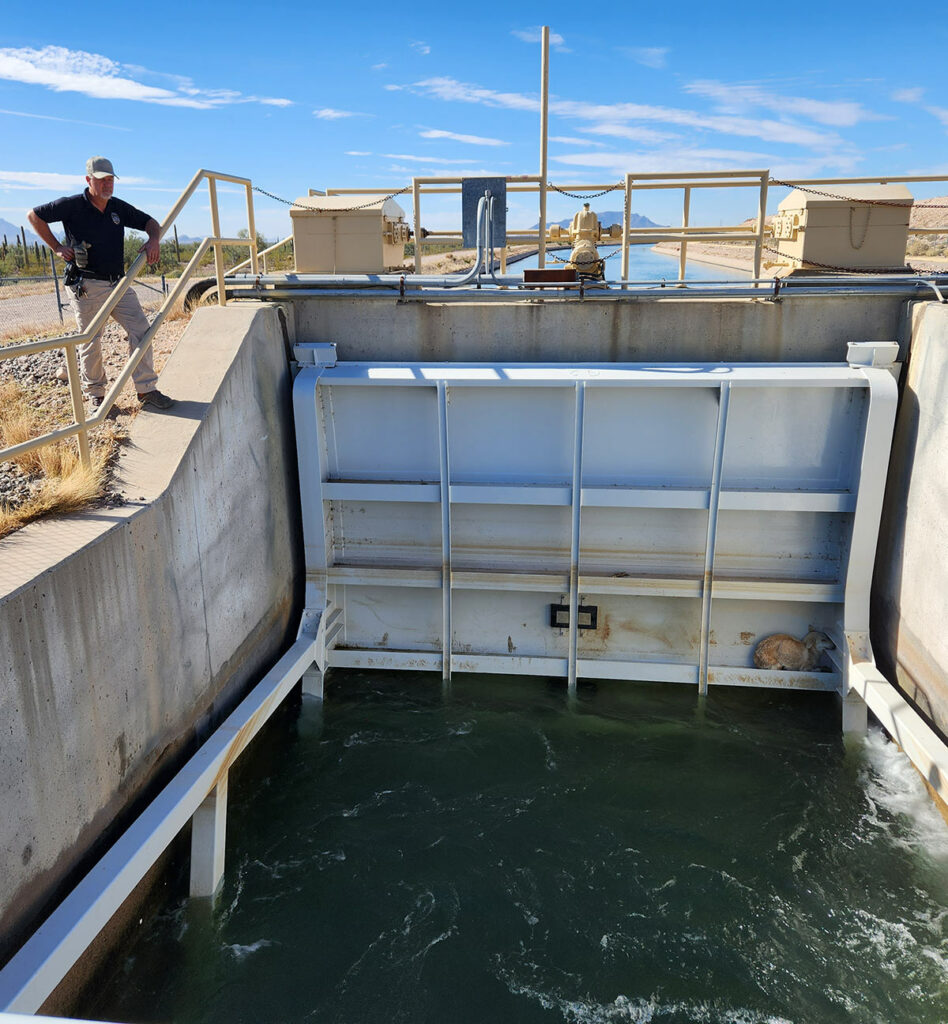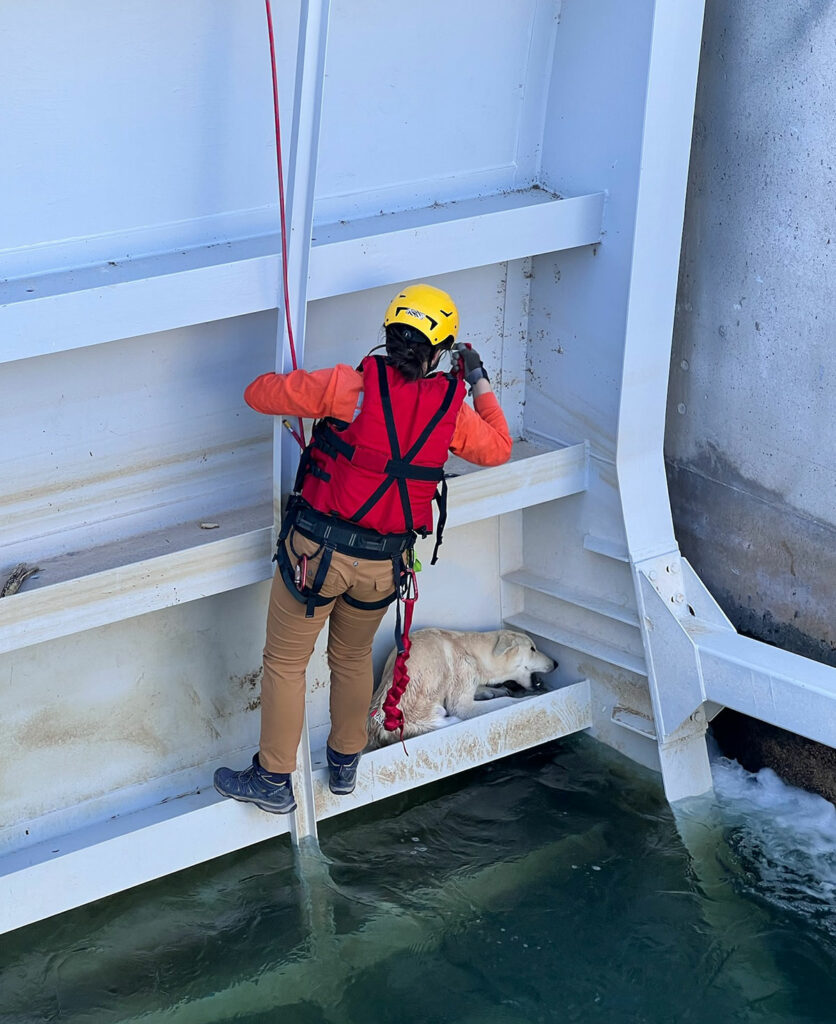 He immediately called the Control Center, and they dispatched a CAP Protective Service officer to help. Once on scene, Officers Ray Russell and Mike Walters attempted to rescue the dog, but he was scared and kept pulling away, despite all efforts to entice him. Reinforcements were called in and the Maricopa County Mountain Search and Rescue Team arrived to assist. They lowered a rescuer down to the dog and she was able to put the terrified dog in a harness so he could be pulled to safety.
The dog was taken to the West Valley Animal Care Center for treatment. After Maricopa County Animal Care & Control posted the story of the rescue on Facebook, they were contacted by the dog's owner who reported that Bosco had been missing for about 10 days.
Bosco is home now, happy and safe, and hopefully his dangerous adventure days are behind him!