By Orestes Morfin and Nolie Templeton, PhD, CAP Colorado River Programs senior analysts  |  En Español »
The Colorado River Basin snowpack this winter has been characterized as "magical." But… will that translate into "magical" runoff?
The answer is – maybe.
Snowmelt is the primary component of the Colorado River, accounting for 60-85% of annual runoff. Despite an above-median snowpack in the headwaters of the Colorado River for two out of the past five years (with the remaining three being at- or below-median), only one of those years (2019) produced an above-average unregulated inflow to Lake Powell.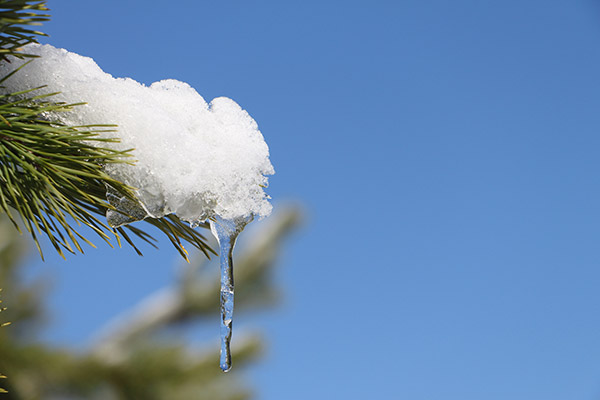 Why? To accurately predict runoff, we need to look beyond the current snowpack – we need to consider spring temperatures and look back to the previous year's weather.
Winter snowpack and spring snowmelt affect runoff and water availability for the rest of the year. Hydrologic droughts in the Colorado River Basin are generally initiated by below-normal precipitation in the cool season (October–April). The resulting reduced snowpack produces below normal spring-summer runoff, with an earlier peak. Additionally, if spring temperatures are warmer than average, snowmelt occurs earlier. Higher temperatures also increase evaporation. All these processes contribute to less Colorado River runoff.
Another crucial driver of runoff is soil saturation. A healthy snowpack that has accumulated on dry ground will not yield the same amount of runoff as snowpack that has accumulated on saturated ground. This is because there is a soil moisture deficit in dry soil that must be satisfied before water from snowmelt can flow over land. You can read more about this concept known as aridification here.
Moreover, soil moisture conditions often produce a carry-over effect after wet and dry years when the underlying soil acts as a sponge and a smaller fraction of the snowpack will translate into runoff. Depletion of soil moisture in a dry year can lead to below normal runoff in the following year even if the precipitation in the second year is near normal. In consecutive dry years, as seen in 2020-2022, the deficit grows, robbing the system of significant benefit from even a "magical" snowpack year.
Each year, the Colorado Basin River Forecast Center (CBRFC) models soil moisture in the Colorado River Basin, adopting the November model result as the "final" determining soil moisture condition for the snow accumulation season.
As of the June 2023 CBRFC forecast, unregulated inflow to Lake Powell for 2023 is projected to be 13.85 million acre-feet, or 144% of average. We'll have a better estimate of this year's runoff later this summer after the snow has completely melted.
The unregulated inflow impact to Powell releases and Mead operations in 2024 will be declared in mid-August when the Bureau of Reclamation issues its 24-Month Study. In the meantime, you can get the latest Colorado River statistics by visiting our Colorado River Conditions Dashboard, which is updated at least twice monthly.
Want to expand your "runoff knowledge?" Here are a few other resources:
The US Geological Survey has published a "Snow to Flow" Story Map with graphics representing different scenarios.
Know Your Water News recently published an "Aridification Explainer" that discusses the conditions water managers have been seeing in the Basin the past couple years.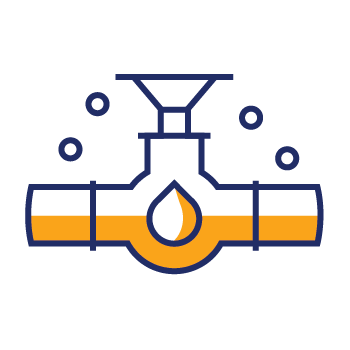 Providing a reliable CAP water supply for the short- and long-term