Do you live in the Central Arizona Groundwater Replenishment District? You might – and might not even know it.  In fact, it's not always readily apparent – in some neighborhoods, one street corner can be in what's called a Member Service Area, another corner in a Member Land and the two other corners not part of CAGRD at all! If you're not even sure what the terms Member Service Area and Member Land mean, it's OK! Learn more here.
And if you know what the terms mean, but are unsure whether you're in the CAGRD, there is a new simple tool just for you. By producing an interactive Membership Locator, CAGRD and Central Arizona Project's IT staff have made it easy to understand whether you're inside or outside of the CAGRD. By entering an address, cross streets or subdivision name, you can quickly and easily determine your membership status and how to contact your water provider. Users of the CAGRD Membership Locator also have ready access to additional information on the CAGRD and a collection of tips on how to save water.
For even more about how CAP and CAGRD are working to conserve water, visit our Save a Drop website. Know Your Water News also has additional articles on CAGRD Finances, water supply and important facts to know about the CAGRD.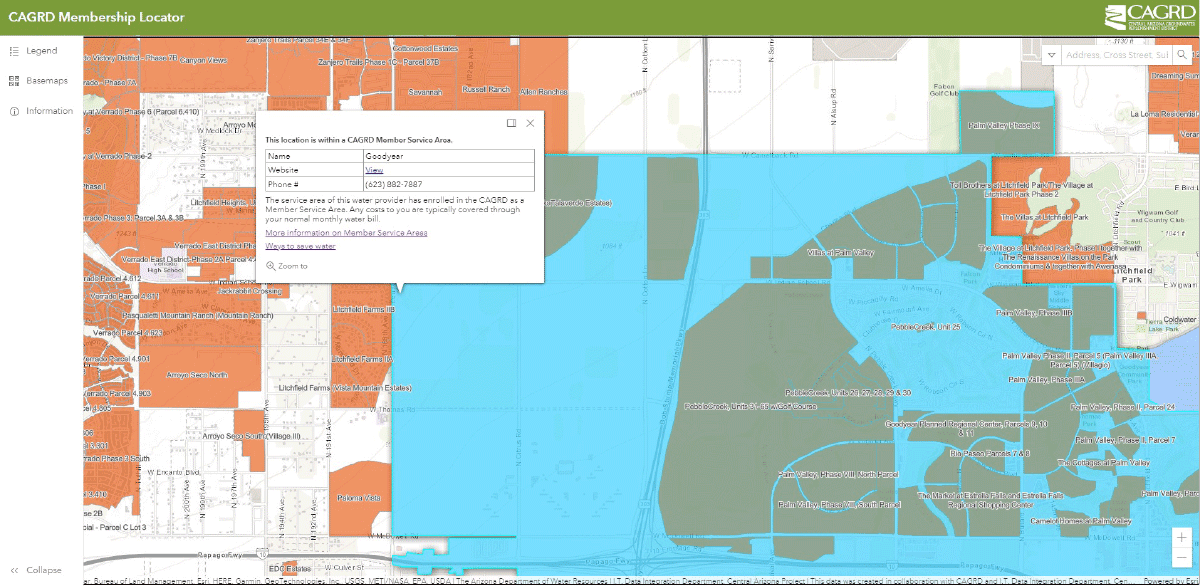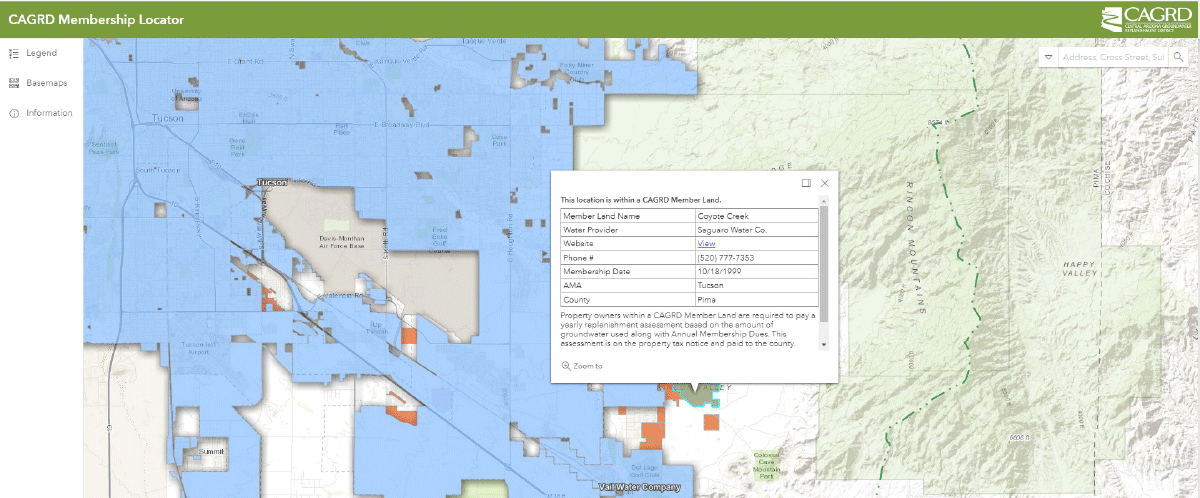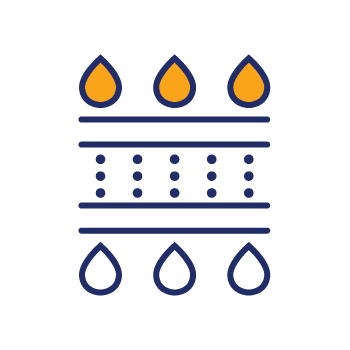 KRA: Groundwater Replenishment
Fulfilling CAP's groundwater replenishment responsibilities in accordance with statutory requirements